Roundup Lawsuit Update 2022
August 2, 2020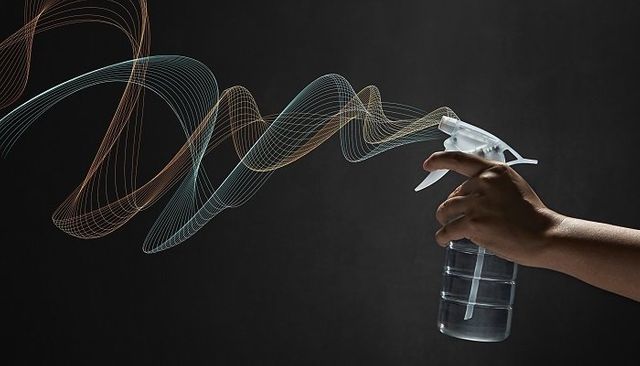 See What is Happeing in 2022 with Roundup Lawsuits
Roundup Lawsuit Update 2022. One of the large-scale cases we've been watching at Balanced Bridge concerns Roundup weedkiller, a product which has seen a large uptick in injury claims over the last few years. The weedkiller was toxic. Here are the latest updates in the Roundup litigation.
---
$10+ Billion Settlement Reached Between Bayer AG & Plaintiffs
Roundup Lawsuit Update 2022. There appears to be some light at the end of the tunnel to the litigation involving Roundup. Numerous news outlets reported about the settlement in excess of $10 billion that Bayer AG reached with plaintiffs over legal claims against the drug. 
For years, it has been alleged that Roundup caused cancer. Roundup is a chemical product developed by Monsanto, an American company, that helps kill weeds. Roundup and other "weed killers" contain glyphosate, a chemical that plaintiffs alleged was making them sick. 
Bayer's settlement over Roundup has been a long time coming after it assumed the responsibility after acquiring Monsanto. For years, plaintiffs could not reach a settlement with Monsanto, but in the past few years, settlement talks advanced from where they were when the claims first arose.
Roundup Generated Billions of Dollars for Monsanto
Roundup Lawsuit Update 2022. Bayer AG is a well-known pharmaceutical company whose products include Aleve, Claritin, Afrin, Levitra and many other pharmaceutical drugs. Monsanto was arguably the biggest manufacturing company in the agricultural industry. They released Roundup to the public in the 1970s. It was marketed to the public through the Scotts Gro Company, a public company focused on the home and garden industry.
Since then it can be estimated Roundup generated billions of dollars for the company. The Motley Fool, a financial website, stated in 2015 that Monsanto made almost $4.8 billion from their herbicide products, the majority of which was Roundup. 
Breakdown of Settlement Proceeds
Roundup Lawsuit Update 2022. However, settlement talks went back and forth between the two sides and eventually in 2020 news outlets reported an agreement was reached. According to the stories, Bayer will pay over $10 billion to plaintiffs to settle the Roundup litigation.
$150 million will go towards the plaintiffs' attorneys who represented the plaintiffs. In addition, over $1 billion will be allocated towards the scientific study and assistance for impoverished users of Roundup who develop non-Hodgkin's lymphoma. The settlement does not include admission of guilt. 
As massive as the settlement is, it hasn't stopped others from pursuing their claims against Bayer. The agreement has not received final approval, and according to Insurance Journal, there are an estimated 30,000 people who have not opted into the settlement.
Roundup Weedkiller and Links to Cancer
Roundup Lawsuit Update 2022. Roundup was originally developed by Monsanto and eventually became the most popular weedkiller in the United States, widely used by farmers, landscapers, and consumers.
The product contains the herbicide glyphosate, which was designated a potential human carcinogen by the World Health Organization in 2015. Various research has indicated the potential link between use of Roundup and the development of cancers like non-Hodgkin's lymphoma.
Lawsuits began to be filed by plaintiffs blaming their cancer development on continued use of Roundup. They accused Monsanto of marketing the weedkiller as safe while tamping down efforts to warn consumers of the possible dangers of the product. Monsanto insisted that the Roundup product was safe, and that studies by the EPA and National Institutes of Health found no cancer link with its use.
Litigation on the Rise: In re: Roundup Products Liability Litigation (MDL No. 2741)
Roundup Lawsuit Update 2022. In 2016, claims involving Roundup were centralized in the U.S. District Court in Northern California before Judge Vincent Chhabria: In re: Roundup Products Liability Litigation (MDL No. 2741) .
Over the next several years, the number of cases filed within this MDL grew rapidly. Reports as of mid-2019 have total claims within the federal court system approaching 15,000. Bayer purchased Monsanto in June 2018 and has now inherited this litigation.
Bellwether Trials for Roundup Weedkiller
Roundup Lawsuit Update 2022. A series of trials have been held across the country. Beginning in the summer of 2018, a California state court awarded a $289 million verdict to a former groundskeeper diagnosed with terminal cancer. That verdict was later reduced to around $78 million in a final judgment.
A second trial in federal court in San Francisco took place in early 2019. The jury there awarded $5 million in compensatory damages and $75 million in punitive damagesto a plaintiff who used Roundup for decades and developed cancer.
$2 Billion Verdict Results from Third Trial
Roundup Lawsuit Update 2022. A third trial took place in May 2019. The result there was a staggering $2 billion verdict awarded to a husband and wife diagnosed with non-Hodgkin's lymphoma. They blamed their cancer on the continued use of Roundup on their property for many years.
These three large verdicts for plaintiffs, along with the rapidly growing number of pending claims, has put pressure on Bayer to try and reach some resolution to these cases. Some reports have suggested that it may cost more than $10 billion to ultimately settle all these claims.
Ken Feinberg Appointed as Mediator to Expedite Roundup Weedkiller Settlement
Roundup Lawsuit Update 2022. Recent news in May 2019 said that Judge Chhabria has recently appointed Ken Feinberg to serve as a mediator to try and help reach a Roundup settlement. Mr. Feinberg is a prominent attorney who has experience overseeing massive settlement programs including ones related to the BP Oil Spill, Volkswagen emissions cases, the GM ignition switch recall, and the 9/11 VCF fund.
Judge Chhabria has indicated that status reports should be provided going forward to discuss settlement negotiations among the parties. The next bellwether trial is also scheduled to begin in early 2020.
While there is no large-scale resolution with Roundup cases yet, this certainly bears watching over the rest of the year as momentum seems to be building to try and resolve this litigation soon.
When Roundup Claims Settle, Balanced Bridge Funding can Provide Post-Settlement Advances
Roundup Lawsuit Update 2022. Once plaintiffs begin to receive award letters tied to settlements in their Roundup cases, Balanced Bridge will be positioned to provide plaintiff award advances and post-settlement attorney fee funding for claimants and plaintiffs' attorneys who cannot afford to wait until distribution.
How to Contact Balanced Bridge Funding
Roundup Lawsuit Update 2022. Balanced Bridge specializes in post-settlement funding solutions for both attorneys and plaintiffs.
To learn more about how they convert delayed settlements into immediate working capital, please continue to peruse this website. Or give them a call at 267-457-4540 . One of their funding specialists will be happy to answer any questions you may have and discuss their funding process in greater detail.
---
Written by Richard Heilshorn, Senior Investment Analyst at Balanced Bridge Funding. Edited by David Smethie, BBF's Senior Marketing Director.