Loans for Athletes – Contract Advances, Athlete Mortgages, Loans, and More
About Loans for Athletes
Loans for Athletes are a unique type of loan that uses a player's contract as the basis, and collateral, for making the loan.
The amount a player can borrow is determined mostly by the size, type, and term of their Professional Contract, rather than their credit score, bank statements, collateral, Etc.
Professional athletes need access to loans for the same reasons everybody else does – they would rather not deplete all their savings to make major purchases, so they take out a loan and make payments over time.
Loans for professional athletes have become increasingly common in recent years. With such a short career span, many professional athletes don't have a lot of time to save up money to cover their major expenses like buying a house (or a second house), so they take out loans instead and pay them back over time.
Professional athletes who have a guaranteed contract will be paid no matter what (in most cases) This makes your contract excellent collateral for finance companies who are familiar with how professional athletes are paid, policies, contracts, and pay schedules (like Balanced Bridge Funding).
If you are a professional athlete and want to learn more about taking out Loans for Athletes, please continue reading – OR – Contact Our Athlete Funding Specialist right now
Call (267) 457-4540 or Click Here to Apply Now
Why do Veteran Players Use Athlete Loans?
Loans for Athletes are not just for rookies and draftees. Veteran players use contract loans to purchase second homes, buy businesses, open new franchises, and make new investments.
Even though veteran professional sports players may be some of the highest paid people in the world, they are still people; and like most people, they don't want to spend all their savings to buy a new house, so they take out loans instead. When they see a home they want, or a business opportunity comes up, they take out a loan, and then make their payments, just like the rest of the world.
Why do Newer Professional Athletes Need Loans?
If you're just beginning your athletic career, banks may not be willing to lend money due to a lack of credit history. Additionally, many banking institutions require three years of tax returns as evidence that the loan will be paid back in full. However, new players likely don't have this information yet since they haven't been on the team long enough.
New players rely on Contract Loans for a multitude of reasons. When initially building your team, you have many expenses to think about. You may need housing in the new city or even a reliable car; some rookies and draftees already have families and need to relocate them while enrolling their kids into schools as well. There are also travel costs that all accumulate over time. As such, it's important to be aware of these potential investments before signing any deals!
Furthermore, many new athletes find themselves wanting to purchase a home for their parents or extended family members as an act of appreciation for being so supportive. To help make these purchases possible, they oftentimes take out Loans designed specifically with Athletes in mind.
Loans for Athletes – Dreams Do Come True Infographic
Financing The Off-Season
Are you aware that many professional athletes don't get paychecks throughout the entire year? It's true! Depending on their specific league, most players won't receive anything during the off-season and only earn a fraction of what they make in the pre-season. As this financial burden can be difficult to bear, many rely on credit cards or Loans for Athletes to support themselves during months without income.
Using Loans for Athletes to finance the off season is a more advantageous option than using credit cards. Credit cards often have high interest rates, fees, and small limits which make them insufficient for making major purchases like buying a home or business. Even if you get approved for an American Express Centurion Card (aka The Black Card), you are required to pay off your balance monthly or suffer from outrageous high-interest costs. With Loans for Athletes, however, securing financial support has never been easier!
Obtaining a credit card isn't always easy, especially if you're new to the world of credit. Your score and existing debt obligations determine how much available credit you can have- making it hard for newcomers without any prior established accounts or three years' worth of tax returns on hand to be approved by most providers.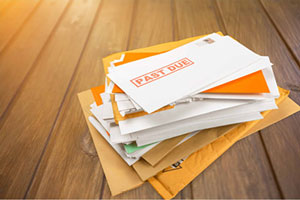 Figuring out where to get the necessary funds during the offseason is a dilemma faced by many players, but Loans for Athletes helps athletes acquire what they need now and repay it at the start of regular season. With this useful resource, there's no reason why you should miss any chances due to not having enough money within reach!
Professional athletes are in a unique position in that they receive large salaries and bonuses, but they get paid at irregular times. It is entirely possible for a professional athlete to have tens of millions of dollars coming to them (guaranteed) and not be able to purchase a house or car, or travel with their family because they don't have any of that cash in the bank yet.
Being A Professional Athlete is Expensive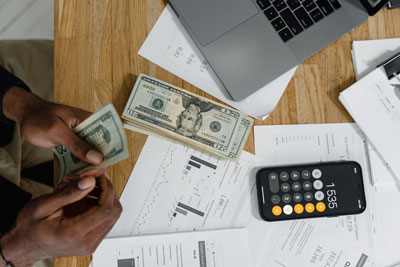 Many athletes don't live where their team is located, so they need a home for the off season, a home for the regular season, travel for themselves and family, and all the expenses that come with living in two locations.
Also, it is common for draftees to want to buy a home for their parents to thank them for supporting them before they turned pro. It can be frustrating to know you have tens of millions of dollars coming to you, and not being able to buy a car, let alone a home or a second home.
It can be hard for rookies or draftees to get traditional loans. Without established credit, or three years of tax returns, banks may be reluctant to loan money to professional athletes as they don't always understand their pay schedule. Banks tend to follow their lending practice and standards, and don't tend to look at one person at a time.
Off season training has become a big deal over the years. Most professional athletes spend at least some of their time traveling to different facilities to train skills, strategy, strength, agility, Etc. All this training costs money and is a significant investment. If your competition is out-training you because they are investing in new technology, better coaching, nutrition counseling, and better training facilities, they might gain an edge over you. Specialists, equipment, and travel are expensive, and you will need access to your funds to pay for these career enhancing necessities to stay competitive during the off season.
Whether you need funds to travel for off season training, or to travel to your new city, or to buy a car, purchase a home, second home, or vacation home, or invest in a business opportunity, taking out an athlete loan is one way to get some of your money right away to get the things you want.
Loans for Athletes Companies
Loans for Athletes Companies like Balanced Bridge Funding understand how the various leagues work and how most professional athletes get paid. We understand how contracts work, how signing bonuses are paid, etc. To us, a guaranteed professional sports contract is great collateral.
Credit Not a Major Factor – With Loans for Athletes, your credit is not that important. Athlete Loan Companies are going to check your credit of course, but they aren't as interested in your credit score. Mostly they want to make sure there aren't any liens or existing judgements outstanding which might prevent them from being paid back.
Speed – Compared to applying for some traditional loans, getting Loans for Athletes is fast and easy. Let's face it, banks are not known for their speed and agility. They have a lot of planning that goes into underwriting loans, and they have exact lending standards they do not often deviate from. It isn't that a bank is an inferior means of taking out loans for athletes, they just have different lending standards and processes to go through which can make them less than agile when it comes to making a loan when you need money fast.
Athlete Funding Companies Know How the Various Leagues Work – At Balanced Bridge Funding, we have making loans for professional athletes for years. We know how the leagues work. We know how signing bonuses work. We know how off season and pre-season pay schedules work in all the various professional sports leagues.
Because of this, we also understand how to loan money against professional sports contracts, signing bonuses, Etc. We know that making loans to professional athletes is an excellent investment. Plus, we know that everybody wins – the athlete gets the loan they need, and we know we will be paid back. It's a win-win for everyone.
Can I Use an Athlete Loan to Buy a Car?
Yes, you can, and a lot of athletes do take out athlete loans just for this reason. You've worked hard to get where you are in your career, so why wouldn't you want a nice car to drive around in? Not only that, but you can buy a car for your parents, grandparents, siblings, and friends if you wanted to. Many players use athlete loans to purchase cars.
Can I Buy a House With an Athlete Loan?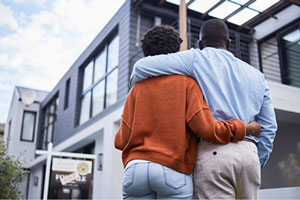 Yes, you can. And a lot of athletes do. And not just their first house either. Often players purchase a home for their parents or grandparents out of appreciation for helping them get started. They see it as a way of paying them back for helping them get to where they are today. Veteran athletes often use loans for athletes to purchase their second, third, or even fourth home.
Can Use an Athlete Loan to Purchase Business Investments?
Yes, you can. And many of the most well-known professional athletes purchase businesses, franchises, or investments using contract advances. They know that their professional sports careers are going to be relatively short, so they purchase businesses that will continue providing them income long after their professional sports careers are over.
Can I use an Athlete Loan to Buy Anything I Want?
Unfortunately, you cannot. An Athlete loan is still a loan, and although there is a lot more flexibility with Athlete Loan Companies than there is with many traditional lending institutions, there are still limits on what you can purchase with an Athlete Loan or contract advance. But you shouldn't guess at whether or not the thing you want to get will qualify – you might be surprised how flexible a professional athlete loan can be. Talk to one of our athlete funding specialists – they will know what you can and can't purchase with your athlete loan.
More Details About Loans for Athletes from Balanced Bridge Funding
How Much Money Can I Borrow Against My Sports Contract?
If you work with Balanced Bridge Funding, we can generally fund up to five million dollars against your contract – or – as little as $25,000. The size of your contract plays a major role in how much of a Loans for Athletes you can get.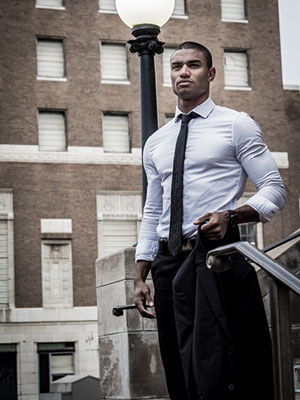 How Long Does It Take to Get Approved For a Loans for Athletes?
This is the best part. You can be approved and have your money from a Loans for Athletes in a matter of days. You simply provide the documentation we need, sign your agreement, and send you the money right away. It is easier than you can imagine.
Why Wouldn't I Just Borrow the Money from a Bank Instead of Using a Loans for Athletes?
One of the reasons you might work with an athlete funding company like Balanced Bridge Funding is because we have different lending standards than banks as far as professional athletes go. We work with athletes, so we know how the payment system works and we see future athlete earnings as great collateral. It isn't that we are any different from a bank – we just have different lending standards that are favorable to professional athletes.
Is Balanced Bridge Funding Just a "Middle Man" or a Broker?
No, Balanced Bridge Funding is a direct lender. We are not a broker for some other company that loans you the money. This is important because if there are any issues with your loan approval or after the loan is made, you are dealing directly with the source of your loan instead of a broker who has no real say in any part of the process.
How Does a Loans for Athletes Work?
A Loans for Athletes is simple. You send us some paperwork showing the value of your upcoming contract, we negotiate how much of a contract advance you want to take out, we agree on fees and conditions, you sign our agreement and within a few days, you will have the cash in your bank account. Just Click Apply to Get Started below the photo of Tyrese Maxey, NBA Star.
How Does Balanced Bridge Funding Make Money on Loans for Athletes?
We get paid much the same way as any financial institution, and for the same reasons. We essentially get paid to "wait for the money." You get your money now, and for a fee (often referred to as interest), we wait to be paid from your contract sometime in the future.
CASE STUDY: Buying a New House with a Professional Athlete Contract Loan
We received a request to secure real estate financing on a multi-million-dollar home for a professional athlete who had just signed a $40 million contract.
The Challenge
This Player had limited credit history and limited cash reserves in relation to the purchase price but needed to make a significant down payment to qualify for the mortgage. However, they would not receive this money for several months (until camp started) and they didn't want to miss the opportunity to purchase this specific home.
What We Did
We were able to provide this client with a contract loan for one hundred and four percent of the purchase price which was enough to cover all the fees and closing costs for the home. The client ultimately saved 8% by doing a cash purchase of the home. The Player was not required to use his own funds for a down payment, and he closed on the home loan in one week.
About Balanced Bridge Funding
Balanced Bridge Funding provides funding for professional athletes from the NBA, NBA, NHL, MLB, and American Soccer League, and even referees and coaches from all the major leagues. If you are an athlete with a guaranteed contract, chances are we can fund a contract advance for you and have your money to you quickly.
Types of Athlete Funding and Loans Balanced Bridge Can Provide Professional NFL, NBA, MLB, NHL and American Soccer League Players
Guaranteed Contract Advances
Non Guaranteed Contract Advances
Pre Draft Advances
NIL Advances
Free-Agent/Arbitration-Based Contract Advances
Real Estate Consolidation
Banking and Refinance Solution
To get started, please begin by filling out a short, quick application. Just Click Apply to Get Started Today.