Legal Funding Uses and Strategies – How Attorneys Use Legal Funding to Succeed in Business
Legal funding is any financial vehicle attorneys can use to fund their business operations and ongoing business growth. Legal funding vehicles include advances on upcoming contingency fee payments, factoring receivables, lawyer loans, settlement advances, attorney line of credit, and more. Attorneys use legal funding to finance rapid expansion, take on new clients, take on legal opponents who have strong financial backing, and finance ongoing operations.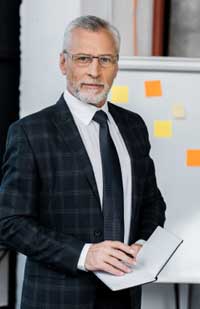 Legal Funding is a quickly growing form of business finance for law firms. It provides attorneys with the ability to access capital to fund litigation costs and other business expenses without having to dip into their own profits. This type of funding can allow attorneys to pursue important cases, grow their practice, and make more money in the long run.
Legal Funding can also provide attorneys with a greater degree of financial security by allowing them to leverage the expenses of their cases and maintain the flexibility to pursue difficult cases without the risk of going into debt. With Legal Funding, attorneys have the resources needed to confidently pursue justice for their clients while protecting their own practice in the process. Ultimately, it is a powerful tool that helps attorneys succeed and better serve their clients.
Why Use Legal Funding?
Law firms are first and foremost a business – and like any other business, cash flow problems are created by performing work up front and then waiting to get paid at some future date. Most businesses struggle with keeping enough cash on hand to keep their operation running, and have no cash available that could be spared for funding future growth plans
Law firms are not discovering what other types of businesses have known for years – that financing your future success with your own money is extremely limiting. If you want to truly succeed and grow your law firm, you are going to have to finance your operations using sources of capital outside of your own savings account. This has traditionally meant seeking outside investment, loans, lines of credit, etc.
Today, law firms are finding more creative means of securing funding through private investors called Legal Funding Companies, or other financial institutions who engage in Legal Funding.
Law firms are not alone in their desire to find more creative means of funding their businesses. According to a recent Wall Street Journal Article, 2022 was one of the worst years on record for Initial Public Offerings – many businesses are seeking out new forms of private equity investment to finance their ongoing expansion of operations.
Additionally, lots of investment groups and cash rich entities are interested in investing their money.
Having become wary of the stock market's volatility, many private equity investors are looking for other
opportunities to invest their money, like financing lawsuits, factoring legal receivables, and offering
private equity investment to attorneys and law firms.
This makes sense, particularly now as the Federal Reserve Bank is raising interest rates to tamp down the rapid expansion of the economy that is causing inflation. When "the Fed" raises interest rates, a recession follows.
This makes traditional investments like stocks and bonds seem very risky. Conversely, the outcome of winning a lawsuit is not impacted by the economy. During a down economy, investing in law firms and lawsuits is a great way for private equity investors to continue successfully growing their wealth instead of waiting on the economy to rebound.
In addition, during recessions, lawsuits have historically increased, giving law firms more opportunities to take on (and win) new cases and increase their contingency fees – and it gives Legal Funding Companies the opportunity to increase their wealth by having more cases to invest in.
Basics of Legal Funding
Legal funding helps attorneys take on new cases, take on bigger cases, increase settlements for their clients, and feel confident taking on defendants with strong financial backing.
There are types of legal funding that are loans, and there are types of legal funding that are not loans. It is important to know the differences between types of Legal Funding.
Legal Settlement Funding is typically only available for a portion of your settlement. This means that you will not normally be able to receive the full amount owed to you through legal funding.
There are types of legal funding that are available pre-settlement, post-settlement, and on an ongoing basis like attorney lines of credit and lawyer loans.
Legal funding is typically only available if you have a strong case. After all, if an attorney can't count on winning a case, borrowing money against it is unlikely.
Types of Legal Funding for Attorneys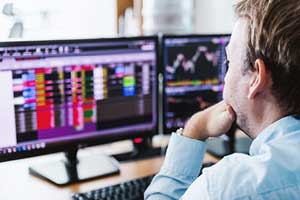 Post Settlement Funding
Pre-Settlement Funding
Lawyer Loans
Lawyer Lines of Credit
Voucher Funding
Factoring Accounts Receivable for Lawyers
Legal Funding – Post Settlement Funding
Once you (the law firm) have reached a settlement or received a judgment on behalf of your client, the money you are owed in contingency fees is considered an asset, just like a stock or bond. And just like a stock or bond, it is your property, and you have the right to sell it any time you want to for an agreed upon price.
Post Settlement Funding is not a loan. Instead, the Legal Funding Company purchases a portion of the contingency fees owed to the attorney (at a discount). The attorney gets some of their money right away, and then the Legal Funding Company then owns the asset (the portion they purchased from you). The attorney does not pay the Legal Funding Company back. The Legal Funding Company lets the attorney of record for the case know they have ownership over a portion of the contingency fees and when the defendant pays, the attorney of record pays the Legal Funding Company directly.
How Legal Funding for Attorneys Works Infographic
Below is a fictitious example of How Legal Funding for Attorneys Works*
$100,000 – Contingency fees you are owed from winning a case
$80,000 – Amount of contingency fees you sell to a legal funding company (like Balanced Bridge
Funding)
$72,000 – Price the Legal Funding Company agrees to pay you (immediately) for $80,000 they will collect
at some point in the future directly from the attorney of record
$80,000 – Amount the Legal Funding Company will receive when the settlement award pays out
$8,000 – Amount Legal Funding Company profits from this transaction
$20,000 – Remaining amount the attorney will receive from the lawsuit when the defendant pays

*NOTE – This infographic is a fictitious example meant for educational purposes only. Rates change regularly.
As you see from the infographic above, the attorney sells part of their contingency fees at a discounted rate and gets some of their money right away. The Legal Funding Company essentially gets paid to wait for their money until the defendant pays the settlement or judgment against them. This type of transaction has historically been called a "futures contract," because the Legal Funding Company is purchasing an asset today, in anticipation of that asset having an increased value at some point in the future.
Legal Funding – Pre-settlement Funding for Attorneys
Legal Funding includes pre-settlement funding for attorneys. Pre-settlement funding is perhaps one of the riskiest forms of investing under the legal funding umbrella. When a Legal Funding Company offers
pre-settlement funding, they are investing money in a lawsuit that is ongoing and has not yet concluded. If the attorney should fail to win their case, the pre-settlement funding investment may still be forfeited.
Attorneys and Legal Funding Companies have to have a great deal of confidence in their case to take out pre-settlement funding against a pending lawsuit.
Attorneys use pre-settlement funding because it can help offset costs associated with litigation or court proceedings and help them "wait out" the stall tactics defendants sometimes use to try and force a favorable settlement. Pre-settlement funding enables law firms to take on more clients and more cases.
Pre-settlement funding has become big business. Hedge funds and even traditional lending institutions are now beginning to offer pre-settlement funding for attorneys. The pre-settlement finance company gives the attorney an advance on a potential future settlement in exchange for a percentage of the settlement award once the case concludes.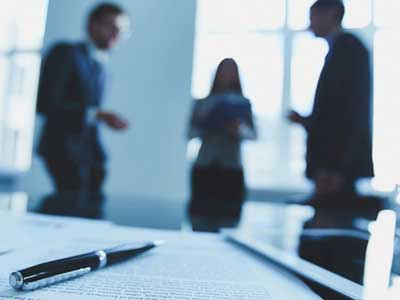 Because of pre-settlement funding, attorneys can take on cases they may otherwise have to pass on due to their financial limitations. With pre-settlement funding, law firms and attorneys can focus on delivering quality legal service without worrying about running low on cash if the case drags on. This form of financing helps preserve access to justice for more individuals and businesses because their attorneys are no longer as willing to take a settlement simply because a case is dragging on. They have the cash to "stay in the fight" as it were.
As a result of the availability of pre-settlement funding, attorneys are winning bigger awards for their clients, garnering larger settlements for their clients, and in so doing, receiving much bigger paydays in the form of contingency fees for themselves.
Ultimately, pre-settlement funding helps law firms meet the growing demand for legal services and ensures that individuals have access to justice when they need it most. Through Legal Funding, attorneys can secure the capital they need to make a positive impact in the courtroom and beyond.
Legal Funding – Lawyer Loans
Lawyer loans are a common name given to legal funding financial vehicles, but unless you are talking about an attorney line of credit, most legal funding is not going to be a loan. Most of the time it is going to be either pre-settlement funding or post-settlement funding, which is not a loan, but rather an advance on anticipated future settlements or judgments from lawsuits. However, there are financial institutions that specialize in making traditional loans to law firms and attorneys and they might refer to these financial products as Lawyer Loans.
Legal Funding – Lawyer Line of Credit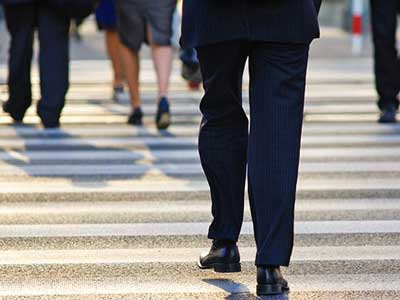 A lawyer's line of credit is an actual loan. It is an open/revolving loan attorneys can use to finance operations and help to manage cash flow. However, a line of credit is typically a secured loan, meaning the attorney will need to put up some sort of collateral. An Attorney line of credit is also fixed with regard to how much money is available. Most newer attorneys will not qualify for a line of credit, but it is possible if the collateral is available and/or the attorney has a significant case load and can prove the history of their clients (as is often the case if an attorney leaves a firm and brings their clientele with them).
Legal Funding – Voucher Funding
Voucher funding is a legal financing vehicle that provides cash advances to attorneys who perform voucher work. This might include public defenders who take cases from the public defender's office on vouchers and it might include work plaintiff work involving a municipality, city, state, or federal government.
Even if you win your case against a municipality, it can take a long time to get paid by a city, county, or municipality. These entities often have a great deal of say as to when/if they will pay settlements or judgments against them. Cities and governments must continue operating to serve the people they are responsible to – they can't do this if they are bankrupted by a lawsuit. So, they are often allowed to decide for themselves when/if they have enough cash on hand to start paying settlements or judgments rendered against them. If you are a law firm that has extended considerable cash and time to win such a lawsuit, voucher funding may be a way to get some of your money right away.
If you are an attorney who takes contract work from the public defender's office, it might take some time to get paid for the work you are doing. You may be able to use Voucher Funding to get an advance on some of the money owed to you to help continue taking on clients and defending them without running out of money yourself.
Factoring Accounts Receivable for Lawyers
There are an ever-growing number of legal practice areas and many of them do not involve plaintiff work but may still be able to use Legal Funding to help finance their ongoing operations. Attorneys who are not engaged in plaintiff type legal practice areas (like Admiralty Law, Estate Planning, Business Law, Etc.), tend to bill their clients monthly for past work completed.
Often, those clients then are given thirty days to pay their bill, but in some cases, they might not pay their bill for sixty or even ninety days. During that time, the law firm has more cash going out than they have coming in because they still have to pay bills and make payroll while they are waiting on their clients to pay them. For larger law firms, they may have millions of dollars in outstanding accounts receivable they are waiting to collect. Law firms can take advantage of factoring their accounts receivable to get some of their money right away.
Factoring for Lawyers works a lot like post-settlement funding for lawyers. The attorney or law firm is owed money for work they have completed for a client (accounts receivable). Once the law firm has invoiced the client, they can sell that invoice to a Law firm Factoring Company at a discounted rate and get some of their money right away. The factoring company then collects the invoice directly from the client – or – from the law firm once the client pays, depending on the agreement the law firm has with the law firm factoring company as far as how they will be paid.
Many businesses factor their accounts receivable because they have already completed their work, waited until the end of the month to send out invoices, and then must wait thirty, sixty, or ninety days for the client to pay. This waiting period is precisely what creates cash flow problems for all businesses – law firms included. Factoring for lawyers is one way law firms can get cash back in their hands to pay bills, make payroll, and fund future growth.
Using Legal Funding for Growth
Business owners who rely exclusively on their own money limit will limit their growth. Large businesses never hesitate to use funds from others to finance their future growth. They understand that it is important to leverage assets for the expansion of their companies. Law firms should have the same mindset – if you truly want to grow, you are going to need access to liquid capital beyond what you have managed to accumulate in your savings account.
Legal funding used to be something that only smaller law firms considered, but that is no longer the case. At Balanced Bridge Funding we frequently talk to larger law firms who have done the math and realized that legal funding is a great way to fuel their growth. It is also an inexpensive way to finance ongoing operations.
Larger law firms are fully aware that every day they spend waiting for their cash from a settlement is time wasted that they can never recover. They want to have that money in their account as soon as possible so they can use it on hiring top talent, adding new law practice areas, buying up other law firms, marketing, finding expert witnesses, and staying current on technology. The longer they wait for their funds, the more opportunities pass them by or are snatched up by quicker thinking competition.
Real growth never comes from waiting on your money. You need to reinvest it as soon you get it so you can keep growing.
Legal Funding to Manage Cash Flow for Attorneys
Why do Law Firms Struggle with Cash Flow?
The primary reason behind cash flow issues for law firms is the timing of when money comes in versus when it goes out. Having to wait for your money, regardless of the type of business you are in is going to cause a shortage of cash. And the longer the wait, the harder it is to manage cash flow.
Here is an Example of What We Mean by the Timing of Cash Flows:
Wages are a huge outgoing cost for businesses, one that likely occurs every week or bi-weekly. This flow of cash (cash flowing out) leaves your bank account on a routine basis every single month. But do attorneys get paid every week, every other week, or even every month? For most attorneys, the answer is no, you don't.
In fact, how quickly do you get paid for your services? If you are a plaintiff attorney, it might take years or even a decade to receive compensation for your work. Even a law firm specializing in estate planning who gets to bill its clients monthly will often give them thirty days to pay, and in some cases, the client might not actually pay for sixty or ninety days. So, you've got money going out up front, and then you have to wait to get paid to put money back in. This is what causes cash problems.
This is the "timing problem" for attorneys that ultimately creates cash flow struggles. You've got money going out every week, or every other week, but you might only have money coming in from cases every few months, or in large cases like a big Class Action Lawsuit, you might not get paid for years, and during that time, your cash keeps flowing out because you must keep paying bills, people, fees, experts, and more.
Infographic: The Timing of Cash Flows Problem
Basic Cash Flow Problem for Attorneys
Money is Going Out Constantly – But Only Comes in Occasionally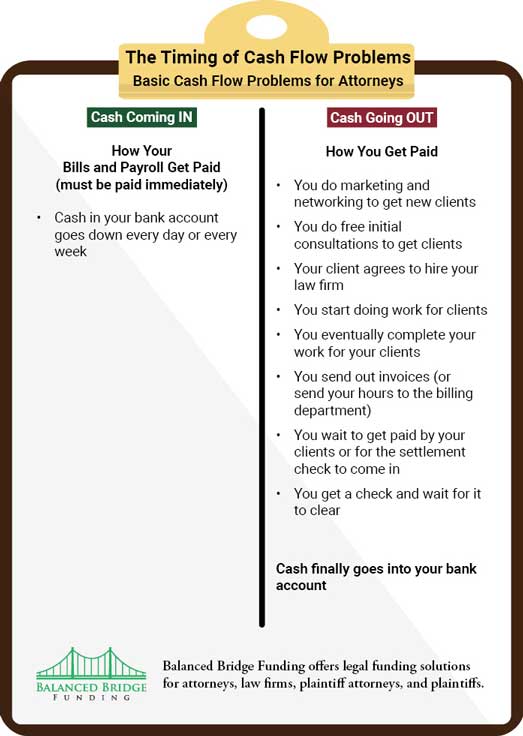 How Your Bills and Payroll Get Paid:
Bills and Payroll – Have to get paid Immediately
Cash in your bank account goes down every day or every week
How You Get Paid:
You do marketing and networking to get new clients
You do free initial consultations to get clients
Your client agrees to hire your law firm
You start doing work for clients
You eventually complete your work for your clients
You send out invoices (or send your hours to the billing department)
You wait to get paid by your clients or for the settlement check to come in
You get a check and wait for it to clear
Cash finally goes into your bank account
The "timing of cash flow" is a struggle for a lot of companies, but law firms are particularly susceptible to cash flow problems because they are expensive to run day to day, and it can take months or years to get paid from a lawsuit. The money is simply flowing out at more regular intervals than it comes in which leaves the law firm struggling to "finance the waiting period."
Problems Lack of Cash Flow Creates for Lawyers
Paying Your Bills and Employees
This is the most obvious problem a lack of cash flow creates for law firms. If you can't make payroll, you are in trouble. If you can't pay your bills, your vendors discontinue services, your landlord will evict your company (and might sue you), and soon, you are out of business. As long as you can keep paying your bills, whether that is through loans, credit cards, or Legal Funding, you get to stay in business. But as soon as you can no longer make your payments, you are out of the game.
Growth
The less obvious problem lack of cash flow creates is that it forever limits your growth.
In the short term, if you can't pay your employees, they will leave, which means whatever they were doing, you will have to take over and do it yourself. While you are doing that, you are not networking, marketing, doing work you can bill for, or seeking new opportunities for growth. It is difficult to work on
your business, while you are constantly working in your business.
In the long term, if you are short on cash, how are you going to take on new opportunities? How are you going to take on new cases if you know you don't have enough money to sustain yourself while a lawsuit plays out? Maybe you stop taking cases unless you are 100% certain you can win because the risk is too high. Or maybe you don't take a case because you know you can't afford to hire the right experts or consultants or labs to help you win the case.
This is one of the primary reasons legal funding came about as a strategy – to help attorneys take on bigger and better cases and hire teams of experts they need to make sure they win. Because of legal funding, attorneys are less afraid of taking on big cases against defendants who have a lot of financial backing – because by using legal funding, you can have a lot of financial backing yourself.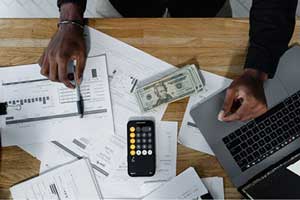 How much marketing are you going to do when you are struggling to make payroll? Probably not much. Marketing is risky – a lot of marketing doesn't work. Marketing companies are known for saying, "we know half of our marketing doesn't work, but we don't know which half so we have to keep doing it all." Because of this risk, Law firms who struggle with cash flow don't do much marketing. They can't afford to take the risk. Plus, back to the "timing problem" of cash flows, most marketing companies want their money up front, and you might not see a return on your marketing investment for months, which creates additional cash flow problems – it's no wonder most attorneys do not market themselves well.
Legal Funding helps law firms finance their future growth. Remember, businesses that think small, tend to stay small. Big businesses never try to finance their expansion plans with their own savings account. They seek out private equity, take out loans, sell stock, sell bonds, factor their accounts receivable, and more. If you want to be successful, you will need to do what successful people are doing.
Financing The Gap
Now that you have a complete understanding of the cash flow problem attorneys face, you may understand the solution. You must be able to "finance the timing gap" to avoid cash flow struggles. That is to say, you need to be able to come up with enough money to cover all of your potential costs while you wait to get paid for pending lawsuits. This is what you need to do to avoid cash flow problems.
How do you finance the gap?
Businesses do this in many ways. They take on private equity investors to get cash. They take out loans. They sell equity shares. They sell bonds. They use lines of credit. They use traditional bank loans. They purchase and operate multiple types of businesses to help bring in more cash. And law firms make use of legal funding and legal funding strategies like pre-settlement funding and post-settlement funding to help get some of their cash back in the bank as quickly as they possibly can.
Remember, it doesn't matter where the money comes from – it only matters that you have enough of it to pay for everything you need to keep your law firm going until you get paid your contingency fees from a judgment or settlement.
Using Legal Funding to Finance Your Marketing Plan
Top Suggestions For Marketing Your Law firm InfoGraphic
The following information was taken from various websites around the internet describing best practices for marketing your law firm. Here are some of those suggestions and the expenses associated with each suggestion.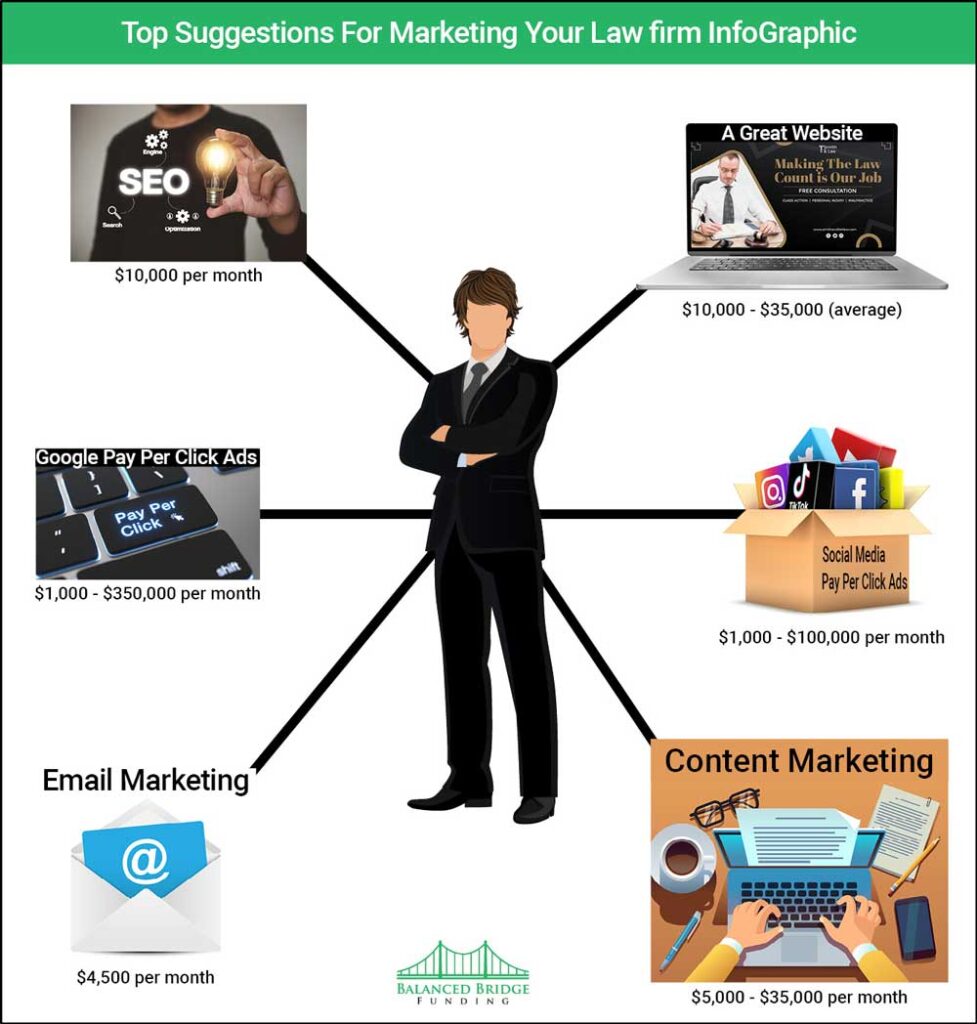 Law Firm Marketing Expenses:
Have a Great Website $10,000 – $35,000 (average)
Pay Per Click Ads (Google) $1,000 – $350,000 per month*
Pay Per Click Ads (Social Media) $1,000 – $100,000 per month
Search Engine Optimization $10,000 per month
Content Marketing $5,000 – $35,000 per month
Email Marketing (Content Marketing through Email) $4,500 per month
*There is a major law firm in Florida paying over $350,000 per month in pay-per-click Ads. Also – for the search term "class action lawsuit" in the Manhattan area code, cost PER CLICK has been as high as $15,000 – per click!
As you can start to see from the infographic above, marketing your law firm can be expensive. If your cash flow is tight already, this might cause you to keep your marketing budget small, which just further delays your success.
Marketing For Law Firms is an Investment – Not an Expense
In an interview, Gary Vaynerchuk (Gary Vee) said, "every month I just kept seeing that bill from Google for Adwords. It was $60,000 and then $70,000 and up and up, and I just kept thinking about the expense. And you know what? I was wrong. I was thinking about it wrong. I should have been finding out how to double even triple my ad spend. If I had done that, my business could have been where it is now, three years ago."
We agree. Companies who see their marketing as an expense going out, and don't measure their return on investment, tend to market small, and delay their growth.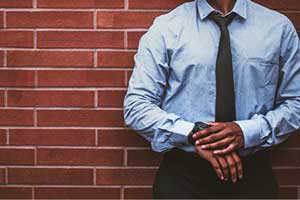 But let's face it. Marketing is always a risk. There are no guaranteed marketing vehicles. Back in the heyday of direct mail marketing, if a copywriter could promise a 2% response rate, they were a rock star. Another way of saying a 2% response is a 98% failure rate. And when law firms are short on cash, they don't take risks. Instead, they tend to draw inward like a tortoise and wait for the money. Then they do some marketing. But the entire time they are waiting on the money, their business doesn't grow.
The faster you can get your cash, the faster you can get back to marketing and driving new business. You need to get your cash as fast as you can. Legal funding is one great way to do that. Don't delay your future success. Get your money now and keep driving your law firm business forward.
Can Plaintiff Attorney Clients Use Legal Funding?
Yes, your clients (plaintiffs) can take advantage of post settlement funding for plaintiffs just like a plaintiff attorney can. If you have won a settlement award for your client, and they are waiting to receive their payment, they can sell part of their settlement award just like you can.
Learn More About Post Settlement Funding for Plaintiffs
However, you as the plaintiff's attorney cannot provide that legal funding to your client as it creates a potential conflict of interest, and judges tend to be very interested in any third party funding activity happening around one of their cases. But, you can refer plaintiffs to Balanced Bridge Funding, and help your clients ease some of their cash flow burdens right away, instead of them having to wait.
What Can Attorneys Spend Their Post-Settlement Legal Funding On?
You can spend your post settlement funding on any business-related expense you desire (including paying bonuses and salaries). Remember legal funding for plaintiff attorneys is not a loan, so you do not have to specify what you intend to spend the funds on. They do have to be business expenses, however.
Is The Legal Funding Industry Regulated?
As of 2022, there is no federal regulation for third party litigation funding. Some states have begun considering regulation, and it is reasonable to expect regulation in the future and for those regulations to differ from state to state.
The legal industry is policing itself (as they tend to do) regarding legal funding. The American Bar Association (in 2020) issued a report of "best practices" for third party litigation funding.
The Legal Funding industry has made a great deal of progress in policing itself. There are at least two associations now in the Legal Funding Industry. The Alliance for Responsible Consumer Legal Funding (ARC), and the American Legal Finance Association (ALFA).
What Type of Settlements Can Plaintiff Attorneys Receive Funding On From Balanced Bridge Funding?
Balanced Bridge Funding primarily focuses on post-settlement funding. We do not offer pre-settlement funding at this time. We fund all types of settlements where there is a delay between the time of settlement and actual payment. Here are just a few (not all) types of settlements we will fund:
Class Actions
Medical Malpractice
Insurance Claims
Personal Injury
Product Liability
Mass Torts
Work Related Injury
Truck Accidents
Wrongful Death
SSDI
Veterans Disability Claims
Sexual Assault
Infant Injuries
Multi-District Litigation
Employment Discrimination
Slip & Fall
Chances are, if you are going to receive a settlement or award, you can receive post settlement funding from Balanced Bridge Funding.
If you are a plaintiff attorney and would like to apply for legal funding, please fill out the application below by clicking the button below or call one of our legal funding specialists at 267-457-4540.