Though hip replacement surgery is often a safe procedure, thousands of patients have suffered as a result of poorly made or poorly tested hip replacement materials. Some manufacturers have recalled their faulty products voluntarily or at the urging of the FDA. However, their products have already caused irreversible damage to numerous people and spawning numerous hip replacement lawsuits.
Most Recent Hip Litigation News: Stryker Announces Settlement For LFIT Hip Replacement Devices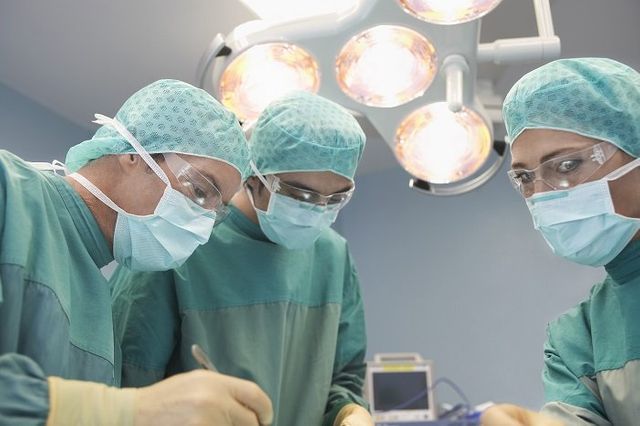 Verdicts and Settlements for Hip Replacement Lawsuits. Litigation surrounding hip replacement devices has been one of the most active. MDLs were established accusing a variety of manufacturers, including Johnson & Johnson, Biomet and Wright Medical, of making defective devices and causing injury to patients who had them implanted.
Several high-profile global settlements were reached over the last few years, resolving a large portion of claims and providing compensation. Stryker Orthopaedics was one of those manufacturers who settled, reaching an agreement in 2014 for their Rejuvenate and ABG II hip implant devices.
Now, a new settlement has been announced by Stryker concerning more recent litigation on an alternative hip device, the LFIT V40.
Problems With the LFIT V40 Device
Verdicts and Settlements for Hip Replacement Lawsuits. The LFIT V40 employs many of the same design features of other hip replacement systems. The hip joint is replaced with an artificial implant involving several parts. The femoral stem and a ball-shaped femoral head are implanted into femur bone, while a cup-shaped component is implanted into the pelvic bone. The head rotates within the cup, thus providing a replacement for the worn-out hip joint.
Many of the issues with previous hip replacement devices occurred because of the metal-on-metal design employed. Long before the anticipated failure of the hip device, corrosion of the metal parts led to loosening and friction in the replacement. In some circumstances, such friction caused metal shavings to be released into the body, resulting in the medical condition metallosis.
The LFIT V40 design was not metal-on-metal, but instead had a plastic liner within the cup. This metal-on-polyethylene alternative was supposed to prevent the excessive wear and problems associated with other hip replacement devices. Instead, corrosion and friction occurred in the LFIT device as well, leading to the same issues for patients, including metallosis and premature revision surgery to replace failed components.
LFIT V40 Litigation & Settlement
Verdicts and Settlements for Hip Replacement Lawsuits. In April of 2017, an MDL was established in the U.S. District Court of Massachusetts under Judge Indira Talwani. As of the fall of 2018, there were about 125 cases consolidated there. Also in 2017, litigation was set up in Bergen County, NJ Superior Court under Judge Rachelle Harz, ultimately consisting of an additional 140 cases.
By most accounts, a settlement agreement was hammered out quickly given the smaller amount of cases within the docket. Still, most were surprised when Stryker announced the agreement in November 2018. There have been no details of the proposed settlement, as the terms right now are confidential. All discovery in the litigation has been stayed and the first bellwether trial, which was scheduled for September 2019, has been removed from the court calendar.
Any plaintiffs with a LFIT V40 hip device should contact their attorneys for more information regarding any compensation they may be entitled to as part of this settlement agreement.
Attorney Funding & Plaintiff Financing Options for Stryker LFIT V40 Cases
Verdicts and Settlements for Hip Replacement Lawsuits. With a settlement agreement now in place, Balanced Bridge Funding can provide post-settlement advances to attorneys against their fees as part of the Stryker LFIT V40 litigation.
Also, if any claimants in the future agree to a claim and have documentation of their award, Balanced Bridge could also potentially advance against that settlement award.
Different Types of Hip Replacement Procedures
Verdicts and Settlements for Hip Replacement Lawsuits. Hip replacement surgery can be done in one of three ways.
Total hip replacement requires the replacement of the entire hip joint (including the femoral head, also known as the ball; the hip socket, also known as the cup; and the femoral stem.
Partial replacement only requires the replacement of the ball.
Hip resurfacing only involves the replacement of the cup.
There are a variety of different implants available for these surgeries, typically made of some combination of ceramic, metal, and plastic. Each type of implant has its own risks and benefits, but some combinations of materials are riskier than others.
These are the most common types of hip replacement implants:
Since the 1960s, this has been the most popular type of implant for hip replacements. Plastic is popular because it is smooth and does not cause much friction; however, MoP (metal on plastic) implants can cause a lot of plastic debris.
Metal ball with metal cup
MoM (metal on metal) implants were created because they are believed to be more durable than plastic and ceramic implants. However, the friction between the ball and the cup can cause metal debris. Many of these implants have been recalled due to design flaws.
Ceramic ball and plastic cup
The plastic used in this type of implant is more dense than that used in an MoP implant; however, there is still a chance of plastic debris.
Ceramic ball and ceramic liner
These products are wear-resistant, though they can shatter or produce a squeaking sound in the body.
Potential Side Effects of a Hip Replacement Procedure
Verdicts and Settlements for Hip Replacement Lawsuits. Two of the most serious side effects caused by hip replacements — osteolysis and metallosis — are caused by the particle debris released by friction between the ball and cup of MoM and MoP implants.
Metallosis is caused by the buildup of metallic debris in the body. In the case of hip replacements, cobalt and chromium build up around the soft tissues in the hip joint, depriving the area of oxygen and potentially killing off soft tissue and bone. Metallosis can lead to the following side effects:
Implant failure
Implant loosening
Local tissue necrosis
Deterioration of bone around the implant
Cysts or pseudotumors
Severe joint pain
Osteolysis
Osteolysis, the most common side effect of long-term hip replacements, is the loss of bone around the hip replacement. It has been cited as the cause of nearly three-fourths of all hip implant failures.
Other side effects associated with hip replacement surgery include:
Heterotopic ossification (soft tissue turns to bone)
Dislocation
Infection
Fractures
Osteonecrosis (bone death)
Death
Past Hip Replacement Parts Recalls
Verdicts and Settlements for Hip Replacement Lawsuits. Multiple hip replacement products have been recalled by their manufacturers due to reports of failed implants and serious side effects.
In 2010, DePuy recalled two of its products, the ASR Acetabular Hip System and ASR Resurfacing System. Both of these products were MoM devices and were voluntarily recalled after a study was released stating that metal devices potentially caused more problems than older devices. The National Joint Registry of England and Wales released data showing that the ASR system was removed within 5 years almost 30% of the time, compared to a 9.5% failure rate for other MoM implants.
Stryker recalled its Rejuvenate and ABG II hip systems in July 2012, just three years after they were approved by the FDA. The company had learned that the implants were prone to corrosion and more likely to release debris, leaving patients at higher risk for developing symptoms of metallosis. Though Stryker did warn doctors and hospitals that this risk existed, they only did so two months before issuing a global recall.
Smith & Nephew, Biomet, Exactech, Wright Medical, and Zimmer also recalled faulty hip replacement products between 2009 and 2015.
Ongoing Hip Replacement Lawsuits, Verdicts, and Settlements
Verdicts and Settlements for Hip Replacement Lawsuits. Lawsuits have been filed against nearly every manufacturer that issued a recall of faulty hip replacement and hip resurfacing products, including DePuy Orthopedics (a subsidiary of Johnson & Johnson), Stryker Orthopedics, Biomet, Smith & Nephew, Wright Medical, and Zimmer. Each manufacturer faces thousands of cases.
Many of the cases have been consolidated into a multidistrict litigation (MDL), which occurs when multiple lawsuits involving common issues are pending in different districts in order to streamline pretrial proceedings and avoid duplicative discovery by joining similar cases into one action.
Below is the most up-to-date information on the ongoing litigation:
DePuy ASR
Thousands of DePuy ASR lawsuits have been filed since the August 2010 recall of the company's MoM hip implants.
In November 2013, Johnson & Johnson agreed to settle most of the ASR lawsuits for $4 billion. In March 2015, the company agreed to a second round of settlements for $420 million. To date, Johnson & Johnson has paid over $4.8 billion, settling more than 7,500 individual cases .
Kransky v. DePuy, BC456086, California Superior Court, Los Angeles County (Los Angeles)
The first trial against the orthopedic company culminated in March 2013, when a Los Angeles jury ordered DePuy Inc. to pay $8.3 million in compensatory damages to a retired Montana prison guard who said he was injured by its ASR XL metal hip.|
The jury found that DePuy was aware that 40% of its ASR implants would fail within 5 years of implant, and that the health risks were greater than those associated with other implants. DePuy has appealed that verdict to California's Second District Court of Appeal.
In Re: DePuy Orthopaedics, Inc. ASR Hip Implant Products Liability Litigation 1:10md2197, U.S. District Court N. Ohio
More than 7,000 DePuy ASR hip lawsuits were filed in the Northern District of Ohio on behalf of individuals who allegedly suffered chronic pain, metallosis, premature device failure, and other debilitating complications related to its metal-on-metal design.
DePuy ASR Hip System Cases, CJC-10-004649, San Francisco Cty. (CA) Superior Court
On October 1, 2013, Johnson & Johnson settled the first bellwether trial against DePuy ASR, awarding the plaintiff $8 million in damages.
This bellwether case is one of nearly 8,000 such lawsuits that have been coordinated into a multidistrict litigation (MDL) before U.S. District Judge David Katz. Many of these cases are still pending in California state court.
In Re: DePuy ASR Hip Litigation, 10-L-10506, Cook Cty. (IL) Circuit Court
In April 2013, an Illinois jury sided with DePuy in a case brought by a registered nurse implanted with the device in 2008. The plaintiff, who claimed that side effects experienced from her hip surgery were a result of a defective design, sought $5 million in compensatory damages.
In Re: DePuy ASR Hip Implants Litigation, BER-L-3971-11, Bergen Cty. (NJ) Superior Court
In February 2015, Johnson & Johnson extended their original $2.5 billion settlement to include an additional 1,400 claims and up to $350 million more for those who needed revised ASR implants on or before Jan. 31, 2015. Previously, eligibility for the settlement only included those who had undergone a revision as of August 31, 2013.
DePuy Pinnacle
In addition to its ASR implant, DePuy also sold a metal-on-metal implant under the Pinnacle brand, which is also facing litigation. Unlike with their ASR implant, Johnson & Johnson has shown little willingness to start any settlement negotiations concerning their Pinnacle device.
However, that changed in Dec. 2018, as reports and court filings stated that J&J had settled or were in the process of settling over 3,000 of the approximately 10,000 Pinnacle cases outstanding.
As of now, there haven't been any terms made available to the public regarding these settlements. It appears that J&J, in lieu of coming up with a global settlement agreement, has been working with lawyers on a case-by-case basis to resolve their inventories. This strategy has also been utilized within the various transvaginal mesh MDLs over the last year or so.
We'll continue to monitor developments to see if more Pinnacle cases settle as 2019 progresses. For now, here's a timeline of news related to the litigation:
In Re: DePuy Orthopaedics, Inc. Pinnacle Hip Implant Prod. Liability Litigation ( 3:11md2244, U.S. District Court N. Texas)
Around 10,000 Pinnacle lawsuits were consolidated by the end of 2018 before U.S. District Judge Ed Kinkeade in Dallas.
In March 2016, a Dallas jury awarded $502 million to a group of five patients who said DePuy hid the Pinnacle's design flaws that led to the devices failing early and causing pain and complications that required additional surgery to fix. A DePuy spokesman had said it would appeal the verdict.
The second bellwether in January 2016 resulted in a $498 million plaintiff verdict, which was reduced by a judge to around $150 million by July 2016.
In Dec. 2016, a jury awarded more than $1 billion in punitive damages to six plaintiffs from California over Pinnacle hip injuries. Judge Kinkeade reduced that award to $500 million in his final judgment.
In Nov. 2017, another bellwether trial resulted in a plaintiff verdict for $247 million, which was ultimately finalized by a judge for $245 million in 2018.
In Dec. 2018, the news came of J&J settling about a third of their pending Pinnacle litigation thus far, with more expected as negotiations continue with plaintiff lawyers.
Biomet
In Re: Biomet M2A Magnum Hip Implant Prod. Liability Litigation 3:12md2391, U.S. District Court N. Indiana
Though Biomet's M2a Magnum Hip System has not been recalled, the company has paid over $54 million in settlements as of 2014, and there are still hundreds of pending cases (including more than 2,400 in MDL).
A $56 million settlement was announced in March 2014 concerning Biomet's M2A system, which involves consumer claims that the company manufactured a defective MoM hip implant device that may lead to serious metal ion buildup in patients' bodies that will eventually require revision surgery to remove and replace.
Zimmer
As of April 2016, Zimmer had already paid over $200 million in settlements to those injured by its recalled Durom Cup, with several hundred cases still pending.
Wright Medical
In Re: Wright Medical Technology, Inc. Conserve Hip Implant Prod. Liability Litigation 1:12md2329, U.S. District Court N. Georgia
With more than 1,200 total claims as of summer 2015, this is the smallest of the MDLs concerning hip replacement.
The first case involving Wright hip implants went to trial in May 2015, resulting in a $4.5 million plaintiff verdict .
The first bellwether in November 2015 resulted in an $11 million plaintiff verdict, although $9 million worth of punitive damages was stripped from this verdict in early 2016.
In November 2016, Wright Medical reached a $240 million settlement agreement that resolved nearly 1,300 hip replacement lawsuits surrounding its faulty MoM implants. However, the agreement only settled about half the claims filed against the company, leaving hundreds more pending. The settlement only applied to patients who already had to have a revision surgery to fix their hip replacement device. Those who had not received corrective surgeries on their Wright hip replacement were not eligible.
In October 2017, Wright Medical announced a comprehensive settlement deal to resolve the remaining metal-on-metal hip claims that were not covered in the first settlement. The company said it hoped to pay a maximum of $89.8 million, $35 million of which could be funded from insurance payments. There are approximately 629 claims pending, 710 claims that are ineligible, and an additional 47 claims pending in U.S. courts.
Stryker
In Re: Stryker Rejuvenate And ABG II Hip Implant Prod. Liability Litigation 0:13md2441, U.S. District Court Minnesota
More than 1,700 Stryker lawsuits involving claims about its recalled Rejuvenate and ABG II devices have been consolidated into a MDL in Minnesota. A multi-county litigation (MCL) in New Jersey comprises hundreds of cases as well.
In Re: Stryker Rejuvenate And ABG II Modular Hip Stem Components BER-L-936-13, Bergen Cty. (NJ) Superior Court
In November 2014, Stryker agreed to settle several thousand claims from the New Jersey MCL and the Minnesota MDL related to both devices for $1.43 billion. But, since this amount is not capped, attorneys expect the final payout to exceed this amount. Depending on the nature of the injuries, plaintiffs could each receive as much as $600,000.
Waiting For Your Hip Replacement Lawsuit to Settle?
Verdicts and Settlements for Hip Replacement Lawsuits. If you have suffered as a result of hip replacement side effects or a faulty hip implant, you may be seeking justice through litigation. Unfortunately, the legal process is often long and drawn out, and you may be forced to wait for your settlement for months, or even years. Therefore, an advance on your settlement may be the right option for you.
Balanced Bridge Funding, can help those plaintiffs whose lives and financial needs move at a pace faster than our sluggish legal system. Our post-settlement plaintiff funding solution converts a portion of your slow-paying award into cash – when you need it the most.
All of our advances are non-recourse transactions, meaning you only pay us back after your award successfully pays out.
Hip Replacement Funding
Learn More About Balanced Bridge's Post-Settlement Funding Solutions for Plaintiffs with Slow-Paying Hip Replacement Awards.
Verdicts and Settlements for Hip Replacement Lawsuits. Want more information about obtaining an advance on your slow-paying hip replacement award? Simply give us a call at 267-457-4540 to speak with one of our legal funding specialists. If you're ready to apply for an advance, simply complete our brief online application .
The Balanced Bridge team is here to serve you and do everything in our power to advance you lawsuit funds during a stressful time.
---
Written by Richard Heilshorn, Senior Investment Analyst at Balanced Bridge Funding.