NY Lowers Restrictions For Child Sex-Abuse Litigation With The Child Victims Act
March 18, 2019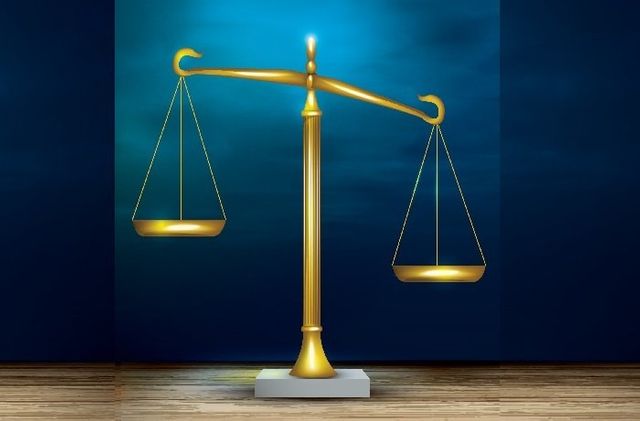 NY Lowers Restrictions For Child Sexual Abuse Litigation With The Child Victims Act
NY Lowers Restrictions For Child Sex Abuse Litigation With The Child Victims Act. Several months ago, one of our blog posts highlighted the growing number of sexual abuse settlements happening throughout the country involving institutions including colleges and universities as well as the Catholic Church. We expanded on that with a more recent post providing further detail on developments in the USC Student Health Center sexual abuse settlement concerning Dr. George Tyndall.
Recently, New York has enacted new state legislation easing the barriers that many sexual abuse survivors faced when trying to litigate claims against their abusers.
NY State Finally Passes The Child Victims Act
NY Lowers Restrictions For Child Sex Abuse Litigation With The Child Victims Act. In New York as well as many other states, sexual abuse victims have a very narrow window for legal recourse in their cases before the statute of limitations expires. For over a decade, advocacy groups, lobbyists and politicians in the state introduced legislation to modify that statute of limitations and open a window for those previously restricted by the current law.
Various institutions including the Catholic Church and insurance companies opposed any such measures for years, for fear of an influx of litigation. While bills often came up in the NY State Legislature over the years, there ultimately were never enough votes to pass any of them.
However, this year both the NY State Assembly and the State Senate passed the Child Victims Act with an overwhelming majority.
The act has three main parts amending the current sexual abuse laws:
Criminal charges for sexual abusers of children used to have a statute of limitations up to age 23 (meaning child victims could only bring such charges until turning that age). The Child Victims Act extends that age for five more years until 28.
Victims who wish to bring civil charges on abusers and any institutions that enabled then now have until age 55 to do so.
There will be a one year "look-back" period to allow any sexual abuse victims to pursue a civil action. During this period, any sexual abuse claim can be brought regardless of how long it's been since the abuse occurred.
Measures Taken By Other States
NY Lowers Restrictions For Child Sex Abuse Litigation With The Child Victims Act. The "look-back" measure is something that has been enacted in other states including Minnesota, California, Delaware and Hawaii. It has allowed sexual abuse victims the opportunity to pursue legal action for a defined time period while eliminating any statute of limitations that would have restricted such victims previously.
California had a one-year window in 2003, which led to over $1 billion in payments by the Catholic Church. Large payouts resulted in several dioceses filing for bankruptcy, an event which also occurred in Minnesota and Delaware.
California Introduced New Legislation
NY Lowers Restrictions For Child Sex Abuse Litigation With The Child Victims Act. California legislators have recently introduced new legislation to create a three-year window for those who were unable to participate back in 2003. The measure was vetoed by Gov. Jerry Brown last year, but many are hopeful that current governor Gavin Newsom will be more willing to pass it. Pennsylvania is another state that is looking to enact a two-year window.
The "look-back" windows are strongly opposed by many large institutions because of how crippling the payouts can be. Many of these groups have been more amenable to compensation programs. New York has one that launched in 2016 that reports indicate has paid out over $250 million to more than 1,300 victims.
PA and NJ Setting Up Compensation Programs
NY Lowers Restrictions For Child Sex Abuse Litigation With The Child Victims Act. Pennsylvania and New Jersey are also trying to set up similar compensation programs in their states. For some legislators, the path towards a compensation program is considered easier than changes in the laws. The almost 13-year struggle for NY to pass the Child Victims Act is often cited as evidence of this. Also, some victims may prefer the compensation program, as it eliminates them having to share their stories in courtrooms and deal with cross-examination from lawyers.
However, the detractors of this method argue that the funds don't go far enough to compensate while failing to secure accountability and full disclosure from the institutions harboring abusers.
Balanced Bridge Has Post-Settlement Options For Those Who Don't Want To Wait Until Distribution
NY Lowers Restrictions For Child Sex Abuse Litigation With The Child Victims Act. Balanced Bridge Funding specializes in post-settlement funding for both attorneys and plaintiffs. For lawyers who have pending fees in sexual abuse cases, we can advance against such fees to help with cash flow.
For victims of sexual abuse who have reached a settlement, we can advance against pending awards for those experiencing distribution delays.
For more information on Balanced Bridge, you can visit our website to learn more about our post-settlement solutions, or you can call at 267-457-4540 to speak with someone today about how a post-settlement advance might help you.