Introduction – Bard Hernia Mesh Lawsuit 2023 Update
Bard Hernia Mesh Lawsuit 2023 Update – As of 2023, there are over 19,000 claims in Federal Court against Bard over failures and complications resulting from the use of some of Bard's hernia mesh products. Because of the sheer number of cases, a Federal Judge created a multidistrict litigation (MDL) to help these cases move through the court system.
---
Balanced Bridge provides post-settlement advances for attorneys and plaintiffs. We fund where an agreement has been reached but there will be some delay until distribution of the attorney contingency fees and settlement awards.
Learn more about attorney post settlement funding. Get an advance on contingency fees being held up by delays like lien resolutions or a wait for judge approval.
Learn more about plaintiff post settlement funding. Get an advance on a pending settlement award if you can't wait until distribution.
---
MDLs are used to help save time and money when there are a large number of plaintiffs suing the same entity, generally over the same issue. MDLs allow all parties interested in litigation to come to a single place, and it allows a defendant to settle large numbers of cases brought against them at one time, saving the plaintiff, defendant, and the court system a lot of time and money.
But, earlier in 2023, a federal judge presiding over the Bard MDL said that if Bard can't figure out how to start settling these 19,000 claims, the judge will dissolve the MDL, and remand the case back to the states (removing MDL status). If this should happen, Bard will be forced to battle one lawsuit at a time in every state there is a Plaintiff – all 19,000 of them.
This isn't the first time Bard has engaged in lawsuits caused by problems with their hernia mesh products. Complications from Kugel mesh products (manufactured by Bard) resulted in over 2,600 lawsuits, which the company settled for $184 million in 2011 (source: https://www.drugwatch.com/hernia-mesh/manufacturers/#cr-bard). This size of payout might seem like a lot of money to the average person, but in the United States alone, the hernia mesh industry takes in over $48 billion every year. (source: https://www.drugwatch.com/hernia-mesh/manufacturers/#hernia-mesh-is-big-business)
It seems likely that after the first few rounds of "bellweather" cases, which were recently pushed back from May 2023 to October 2023 should conclude in May sometime in 2023, Bard will begin settling these cases. If they don't, they will be embroiled in lawsuits in every state for many years to come, an outcome neither Bard, nor the court system should desire.
How Much Will Plaintiffs Receive in a Settlement?
How much will each plaintiff receive in a settlement? It is hard to tell at this point, but it seems likely that plaintiffs will be separated into groups by the damages they claim.
The following section was quoted in its entirety from an article posted on Lawsuit-Information-Center.com:
How Long Does a Hernia Mesh Lawsuit Take?
Hernia mesh lawsuits can take long time, as is the case with any litigation with this much attention and potential financial consequences for everyone involved. In truth, these hernia mesh lawsuits may go on for decades to come. But as far as the Bard hernia mesh lawsuit, a Settlement Master was appointed to the MDL back in September of 2022 which often means a settlement is near. Though some of the bellwether cases have been pushed back from May 2023 to October, it is still possible to see a lot of settlements being reached by the end of 2023.
Source: https://medtruth.com/articles/legal-developments/settlement-master-appointed-for-bard-hernia-mesh-lawsuits/
How long does it take to receive a settlement check from lawsuits like the Bard hernia mesh lawsuits?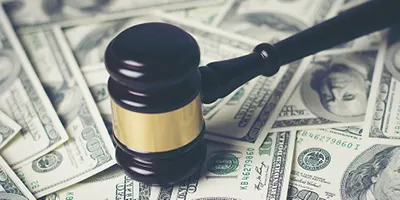 How long does it take to get paid? This is probably a better question than how long it takes for the case to settle. One thing people don't realize is that when you win a lawsuit, there isn't someone standing outside the courtroom waiting for you with your money in hand.
Winning a lawsuit or receiving a lawsuit settlement is one part of the process. Getting paid is another. It can take weeks, months, years, and sometimes over ten years for plaintiffs to receive their settlement check from a class action lawsuit or major court case. In some cases, plaintiffs never receive their money (but this is unlikely in cases like Bard where the defendant makes billions of dollars every year).
To learn more about how long it can take for plaintiffs and attorneys to receive money from a settlement, read our complete article about it here.
In many cases, plaintiffs need the money from their lawsuit to help pay for medical bills and other harm caused by the defendant. One method plaintiffs and plaintiff attorneys can use to get early access to some of their money is to take out a post settlement advance, which is a financial vehicle available to both plaintiffs and plaintiff attorneys. Basically, the plaintiff or plaintiff attorney sells a portion of their settlement award to a finance company like Balanced Bridge Funding (at a discounted rate) to get some of their money right away.
Read in more detail about post settlement advances for plaintiffs and plaintiff attorneys.
What are Defendants Claiming Bard Did Wrong in Their Lawsuits?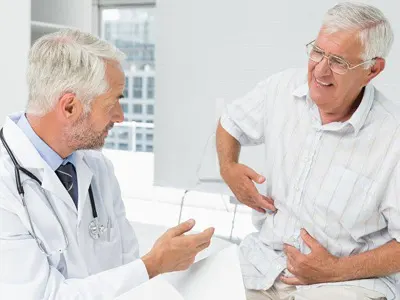 In a Rhode Island Lawsuit brought by Plaintiff Paul Trevino, it came out that different hernia meshes sold under the Bard brand name, which is owned by Becton Dickinson & Co. Bard hernia mesh systems that allegedly are defective include the brand's 3D Max, Perfix, Ventralex, and Ventralight systems.
According to the lawsuit, Bard used a plastic resin in its mesh products even after the plastic supplier told Bard it was not safe for that use Bard used a plastic made by LyondellBasell called Pro-fax 6523 in all its hernia mesh products because it was the cheapest available material that met specifications. Bard did this although LyondellBasell deemed Pro-fax 6523 unfit for permanent implantation inside the body and expressly prohibited buyers from using it in hernia mesh products.
Source: https://www.lawsuit-information-center.com/bard-hernia-mesh-lawsuits.html
Why Does Hernia Mesh Fail?
Unfortunately, hernia mesh implants are prone to failure due to a combination of factors. These include the patient's anatomy, the material used in the implant, and inadequate training of surgeons to safely insert the mesh. In some cases, these complications can prevent the mesh from healing correctly, causing it to move or become displaced. This can lead to serious pain and other medical problems.
Patients who have been implanted with hernia mesh have reported suffering from a range of serious complications including infection, severe pain, organ perforation, bowel obstructions, chronic abdominal pain, and adhesions. In some cases, these conditions can require the patient to undergo multiple surgeries in order to reconstruct or replace the damaged tissue.
The data regarding hernia mesh failure rates is most recently sourced from a study by the Department of Health Services in California, which was published in the Journal of Medical Devices. You can find the full report here: Department of Health Services study on hernia mesh failure rates.
When Did People Realize Hernia Mesh was a Problem?
The issue of hernia mesh failure has been a concern among the medical community since the mid-1990s. Reports of problems with hernia meshes began appearing in academic journals as early as 1997, with evidence continuing to grow over the following two decades. Despite this knowledge, hernia repairs using mesh implants remain one of the most popular surgeries worldwide.
According to a study published in sciencedirect.com, when mesh hernia repairs were introduced, a failure rate of over 15% was known to be common and considered acceptable. Failure rates have been reduced however over time.
Source: https://www.sciencedirect.com/science/article/pii/S1743919113000873
How Many Hernia Repairs are Performed Every Year?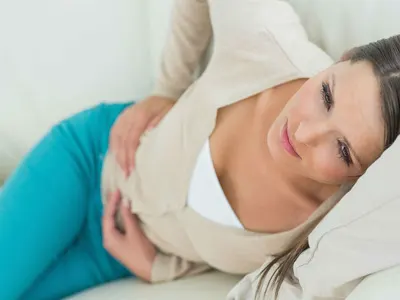 It has been estimated that worldwide over 20 million repairs of inguinal hernias are carried out each year around the world. In the United States, there are an estimated 750,000 hernia repairs each year. (source: https://www.ncbi.nlm.nih.gov/pmc/articles/PMC314035/) Those repairs generate an estimated $48 Billion per year in revenue in the United States alone (source: https://www.drugwatch.com/hernia-mesh/manufacturers/#hernia-mesh-is-big-business).
Is Hernia Repair New?
No, it isn't. there is some evidence to suggest that surgeons have been attempting to repair inguinal hernias since 1200 B.C.E (source: https://www.generalsurgerynews.com/Opinion/Article/08-21/The-History-of-Inguinal-Hernia-Surgery/64279) which would date back to ancient Egyptian and ancient Greek times.
Is Hernia Mesh Repair New?
Hernia mesh repair hasn't been around for as long as hernia repairs, but it is not new either. In fact, surgeons have been using the concept of hernia mesh to perform hernia repairs since 1890 (source: https://www.ncbi.nlm.nih.gov/pmc/articles/PMC314035/) and have continued to study and improve upon the hernia repair using various mesh products in an attempt to find the very best type of prosthesis materials to implement during the repair process.
Are Bard Hernia Mesh Products Still Being Used in 2023?
This is something that gets lost in a lot of the news about many major lawsuits – Bard® Mesh products are still very much in use to this day in many hernia repairs. You can see their current product line on their website: https://www.bd.com/en-us/products-and-solutions/products/product-families/bard-soft-mesh-pre-shaped?gclid=EAIaIQobChMIpoTJ0tPA_QIVniStBh3CAg-UEAAYASAAEgIbLPD_BwE
Just because a company is embroiled in massive lawsuits, doesn't mean its products disappear from the marketplace (although maybe they should). This should come as no surprise, in 2017, the company Becton, Dickinson and Company purchased Bard for $24 Billion. A company like that isn't going to simply stop selling products because of lawsuits (generally).
How Many Hernia Mesh Manufacturers Are There?
There are over seventy different brands of hernia mesh products in the United States. Most of these are owned by a handful of manufacturers (including Bard). Source: https://www.drugwatch.com/hernia-mesh/manufacturers/
Summary
IF Bard doesn't begin settling some of these 19,000 cases, they risk the judge presiding over the MDL remanding the cases back to the states. Should that happen, Bard will be forced to litigate one case at a time in every state a plaintiff resides.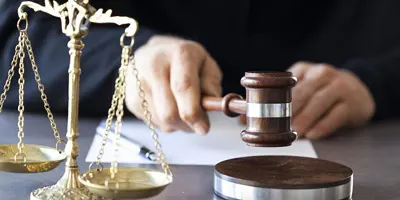 Will the Bard lawsuits lose their MDL Status? We should have better answers to these questions as a series of "bellwether" trials move forward starting in October 2023. Chances are, Bard will begin settling cases soon afterward, and there may be a worldwide settlement agreement in place of their hernia mesh lawsuits by the end of 2023.
Hernia repair is a multi-billion dollar industry in the United States alone. Hernia repairs have been documented as far back as the ancient Greeks and Egyptians, so we can assume hernia repairs are here to stay, as is hernia repair using various types of mesh and procedures to install them (including robotic hernia repairs). You can also bet that for as long as there are hernia repairs happening, and hernia mesh being used, there will be complications at times, and those complications will result in lawsuits.
MORE ABOUT POST SETTLEMENT ADVANCES FOR PLAINTIFFS AND ATTORNEYS
Did you know there is an easy way to get some of your money now while you wait to receive your check from a lawsuit settlement? There is. It is easy to receive an advance on your settlement check if you are part of a lawsuit that has been settled but hasn't paid out yet.
Get Some of Your Money Fast
This is where post settlement funding can help. If you are part of a lawsuit, and the case has been settled, and you are just waiting to receive your funds, you can work with a company like Balanced Bridge Funding and get some of your money right away (for a fee). In the industry, this is known as a "settlement advance."
How a Post Settlement Funding Advance Works
How a Post Settlement Funding Advance Works Infographic

Let us explain how a post settlement advance works. Let's say Mary is going to receive $100,000 as part of a lawsuit settlement at some point, but she wants to take out a settlement advance now on part of the $100,000.
This is a fictitious example of how post settlement advances for lawsuits work:
$100,000 – This is the amount Mary is owed from the lawsuit settlement. Distribution will be in two payments. The first payment will be in ten months. The second payment will be in 36 months. The money owed from the lawsuit is considered an asset (like a stock or bond) and it can be sold to someone else for an agreed price.

$50,000 – This is the amount of settlement advance Mary wants to receive and use now.

$45,000 – This is the amount of money that Mary receives right away from Balanced Bridge Funding because she agrees to sell $50,000 of her lawsuit settlement to Balanced Bridge Funding for the price of $45,000. Balanced Bridge Funding now owns the right to $50,000 of Mary's lawsuit settlement. Essentially, Balanced Bridge gets paid to wait for the settlement money to be distributed.

$5,000 – This is the amount of money Balanced Bridge Funding makes for advancing Mary $45,000. Balanced Bridge Funding bought the asset from Mary for $45,000 and will receive $50,000 from the settlement attorney of record when the settlement is paid in ten months, earning Balanced Bridge Funding $5,000.
To recap:
$45,000 Advance Mary received from Balanced Bridge Funding
$50,000 Mary will receive when the settlement finally pays out
= $95,000 This is the total amount Mary will receive from the class action lawsuit.
NOTE: This information is a fictional example for the purpose of explaining how post settlement funding for lawsuits works and does not reflect the rates or fees charged for post settlement funding as each case is different.
Is Post Settlement Funding a Loan?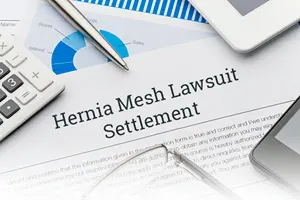 A settlement advance is not a loan. When you receive a post settlement advance, the legal funding company does not loan you money. The money you are owed from a settlement is considered an asset (like a stock or bond). And just like any other asset you own (like a stock, bond, or your car or house); you can sell it to someone else for an agreed price.
Using the example from the infographic above, this person agreed to sell $50,000 of their lawsuit settlement for the price of $45,000. The settlement advance company now OWNS the right to $50,000 of the lawsuit settlement and will receive their money directly from the settlement through the attorney of record. They bought the asset from you for $45,000 and will receive $50,000 from the settlement attorney of record when the settlement is paid, earning the legal funding company $5,000.
Post Settlement Funding is a Non-Recourse Transaction: We Accept All the Risk 
Post settlement funding is a non-recourse transaction. This means you don't need to worry about what might happen if the defendant suddenly can't pay your settlement award — we accept all risk of non-payment, meaning that you will still get to keep the money from your settlement advance if the defendant goes bankrupt or is unable to pay for whatever reason.
Fast, Hassle Free Application 
In most cases, we can get your money in your hands in one week or less.
Our application is simple, straightforward, and easy to complete. Remember, this isn't a loan, so there isn't as much paperwork to go through. In most cases, we can approve your application and have your money deposited into your checking account in a matter of days.
If you think Post Settlement Funding could be the right fit for you, please call one of our Post Settlement Funding specialists at 267-457-4540.  
Or to apply online, simply CLICK HERE and fill out our quick application form.
About The Authors
Balanced Bridge Funding offers legal funding solutions for plaintiffs, plaintiff attorneys, attorneys, and law firms. To talk to one of our legal funding specialists about post settlement funding for plaintiffs of post settlement funding for attorneys, please call (267) 457-4540 or email info@balancedbridge.com.