Legal Funding for Plaintiff Attorneys
July 22, 2022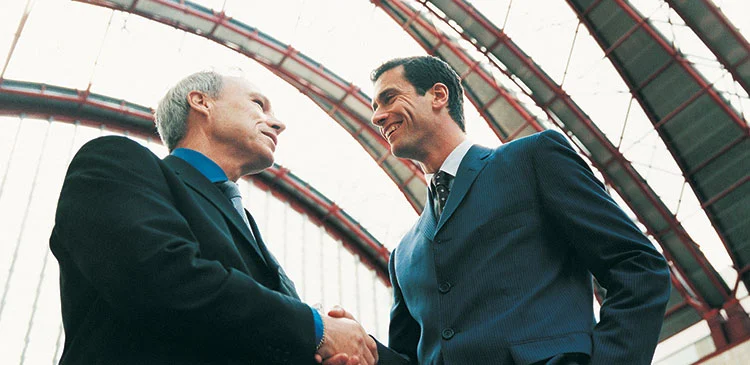 A Guide to Legal Funding for Plaintiff Attorneys
Legal Funding for Plaintiff Attorneys. Legal funding is a financial vehicle plaintiff attorneys can use to receive advances on upcoming contingency fee payments from a settlement award. Plaintiff Attorneys use these funds to finance rapid expansion and growth, take on new clients, and finance operations.
What is Legal Funding for Plaintiff Attorneys
The nature of plaintiff work creates cash flow problems. You have to cover a lot of monthly expenses, and expenses related to cases you are working on, but you don't get paid until a case either settles or an award is granted. And even then, it could take months or years to actually receive a check from a settlement award.
To understand cash flow problems for plaintiff lawyers and what to do about them, please see our article Cash Flow 101 for Attorneys.
Legal Funding – a Financial Strategy for Growth
Business owners who think small tend to stay small. Large businesses never hesitate to use "other people's money" to fund their future growth. They borrow, sell debt, sell shares, and buy new companies just to leverage their assets for the growth of their existing businesses. Law firms should be no different.
It wasn't that long ago that legal funding for plaintiff attorneys was something people thought was a finance strategy for smaller firms, but not anymore. We are now regularly talking to larger law firms who have done the math and figured out that using legal funding is a great way to keep fueling their growth, and overall is an inexpensive way to finance ongoing operations.
You see, larger law firms know that every day that goes by where they are just waiting to get their cash from a settlement or settlement award, is just time lost they can never get back. They want that cash in their account now to execute marketing, hire better expert witnesses, procure better trail graphics companies, etc. And every day they wait for their money, is just more and more opportunity passing them by or being picked up by law firms with better marketing.
Waiting on your money is never a good strategy for growth. You need that money right away so you can reinvest it in ongoing growth. Large plaintiff firms know this, and now you do too.
How Does Legal Funding Work?
Once you (the law firm) have reached a settlement or received a judgment on behalf of your client, the money you are owed in contingency fees are considered an asset, just like a stock or bond. And just like a stock or bond, it is your property and you have the right to sell it any time you want to for an agreed upon price.
We (Balanced Bridge Funding) purchase a portion of the amount owed to you (at a discount). You get money now, we own the asset, and we wait to be paid directly from the lawsuit.
Below is a fictitious example of
How Legal Funding for Plaintiff Attorneys Works

NOTE – this is a fictitious example meant for educational purposes only. Rates change regularly.
So you see from the infographic above, you sell part of your contingency fees now at a discounted rate, you get some of your money right away, and we get paid to wait. This is what is meant by "futures contracts." We are buying an asset today for a specific amount, and getting paid "in the future."
How Does Balanced Bridge Funding Get Paid?
When the settlement finally pays out, Balanced Bridge Funding is repaid what it is owed directly from the case administrator, lead counsel, or from the escrow account. You are paid any remaining contingency fees owed to you from the case.
Is Legal Funding for Plaintiff Attorneys a Loan?
Although it is sometimes referred to as a legal loan or legal financing, Legal Funding is not a Loan. We are purchasing an asset from you at a discount rate. The terms might seem semantical, but they matter.
Some states have passed bills just to specify that legal funding does not in any way meet the criteria of a loan and cannot be called a loan.
Example: In 2020, Utah passed HB 312 which specifically states post settlement funding does not meet the definition of a loan or credit.
What Type of Settlements Can Plaintiff Attorneys Receive Funding On?
We fund all types of settlements where there is a delay between the time of settlement and actual payment. Here are just a few (not all) types of settlements we will fund:
Class Actions
Medical Malpractice
Insurance Claims
Personal Injury
Product Liability
Mass Torts
Work Related Injury
Truck Accidents
Wrongful Death
SSDI
Veterans Disability Claims
Sexual Assault
Infant Injuries
Multi-District Litigation
Employment Discrimination
Slip & Fall
Chances are, if you are going to receive a settlement or award, you can receive post settlement funding from Balanced Bridge Funding.
Why Plaintiff Attorneys Utilize Legal Funding
Seasoned plaintiff attorneys know it can take a long time before they receive their money from a settlement award. Just to give you an example, in the recent landmark settlement against USC (University of Southern California) for sexual assault of students by one of their long-time employees, the court allowed USC to pay the settlement award in two installments. The first installment went out six months after the case concluded. The second, nearly eighteen months after the case concluded.
So after years of preparation, investigation, depositions, and then trial, the plaintiff attorneys who handled that case still had to wait up to eighteen months to get some of their money. That is a long time to wait if you are trying to grow your law firm, manage other cases, pay expert witnesses, and advertise your firm to get more clients.
But if they chose to use legal funding for plaintiff attorneys, they could have worked with a legal funding company like Balanced Bridge Funding to get some of their money much sooner; allowing them to fund future operations and growth.
You might be thinking that the large law firms who handle these types of cases probably don't use legal funding, but that isn't true. Over the years we have seen more and more large firms using legal funding to continue financing growth, attract new talent, and land new cases. Large law firms know that lost time is lost money. They need their money faster just like a small firm does, and they are using legal funding solutions as a regular business finance practice.
Using Legal Funding for Plaintiff Attorneys to Keep Marketing Your Law Firm
Top Suggestions for Marketing Your Law Firm
The following information was taken from various websites around the internet describing best practices for marketing your law firm. Here are some of those suggestions and the expenses associated with each suggestion.
Law Firm Marketing Expenses Infographic

So you can start to see from the infographic above, marketing your law firm can be expensive. If your cash flow is tight already, this might cause you to keep your marketing budget small, which just further delays your success.
"every month I just kept seeing that bill from Google for Adwords. It was $60,000 and then $70,000 and up and up, and I just kept thinking about the expense. And you know what? I was wrong. I was thinking about it wrong. I should have been doubling and even tripling my ad spend. If I had, my business could have been where it is now, three years ago."

Gary Vaynerchuk (Gary Vee), in an interview
We agree. Companies who see their marketing as an expense going out, and don't measure their return on investment, tend to market small, and delay their growth.
But let's face it. Marketing is always a risk. There are no guaranteed marketing vehicles. Back in the heyday of direct mail marketing, if a copywriter could promise a 2% response rate, they were a rock star. Another way of saying a 2% response is: 98% failure rate. And when law firms are short on cash, they don't take risks. Instead, they tend to draw inward like a tortoise and wait for the money. Then they do some marketing. But the entire time they are waiting on the money, their business doesn't grow.
The faster you can get your cash, the faster you can get back to marketing and driving new business. You need to get your cash as fast as you can. Legal funding for plaintiff attorneys is one great way to do that. Don't delay your future success. Get your money now, and keep driving your law firm business forward.
Can Plaintiff Attorney Clients Use Legal Funding?
Yes, your clients (plaintiffs) can take advantage of post settlement funding for plaintiffs just like a plaintiff attorney can. If you have won a settlement award for your client, and they are waiting to receive their payment, they can sell part of their settlement award just like you can.
Learn More About Post Settlement Funding for Plaintiffs
However, you as the plaintiff attorney cannot provide that legal funding to your client as it creates a potential conflict of interest and judges tend to be very interested in any third party funding activity happening around one of their cases. But, you can refer plaintiffs to Balanced Bridge Funding, and help your clients ease some of their cash flow burdens right away, instead of them having to wait.
What Can Plaintiff Attorneys Spend Their Legal Funding On?
You can spend your settlement funding on any business-related expense you desire (including paying bonuses and salaries). Remember legal funding for plaintiff attorneys is not a loan, so you do not have to specify what you intend to spend the funds on. They do have to be business expenses, however.
Is Settlement Funding for Plaintiff Attorneys Regulated?
As of 2022, there is no federal regulation for third party litigation funding. Some states have begun considering regulation, and it is reasonable to expect regulation in the future and for those regulations to differ state to state.
The legal industry is policing themselves (as they tend to do) regarding legal funding. The American Bar Association (in 2020) issued a report of "best practices" for third party litigation funding.
The Legal Funding industry has made a great deal of progress policing itself. There are at least two associations now in the Legal Funding Industry. The Alliance for Responsible Consumer Legal Funding (ARC), and the American Legal Finance Association (ALFA).
Application
If you are a plaintiff attorney and would like to apply for legal funding, please fill out the application below, or call one of our legal funding specialists today at (267) 457-4540 or email us at info@balancedbridge.com.