How To Use Instagram for Real Estate Marketing
August 1, 2021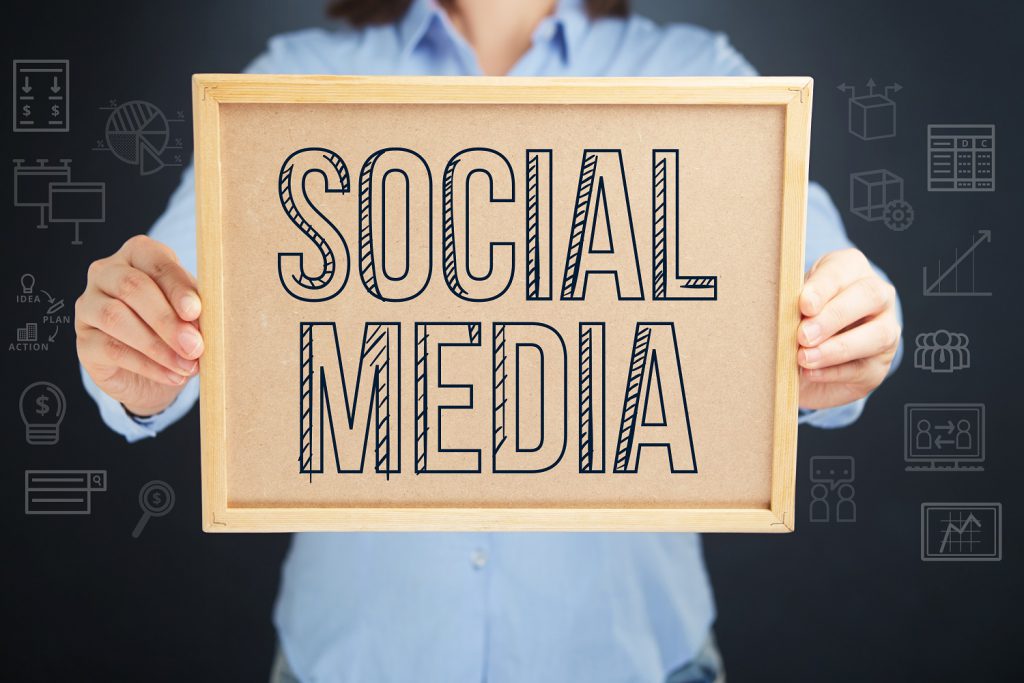 Instagram for Real Estate Agents
How To Use Instagram for Real Estate Marketing. Social media is the new word of mouth marketing tool that has the potential to grow your business by leaps and bounds. The problem? Actually getting it to work for you.
Social media, unlike traditional marketing methods, requires an inbound lead generation strategy. In other words, you need to be able to attract potential leads to your business and brand on the platforms. One of the top social media platforms for real estate agents to grow is Instagram.
However, with thousands of agents all vying for the attention of the same audiences, this can be a difficult a task.
How to Stand Out on Instagram
How To Use Instagram for Real Estate Marketing. Luckily, our social media experts at Balanced Bridge Funding have a few tips to help you stand out from the crowd, attract your ideal audience to your brand and generate more leads on Instagram.
Optimize Your Profile
How To Use Instagram for Real Estate Marketing. First, start with optimizing your profile. Make sure that you have set your Instagram profile account to Professional and Creator.
You want to set it to Creator rather than Business so that you have the insights available to a professional profile owner, but the flexibility to create engaging content available to creators and personal profiles are the platforms.
Put "Real Estate" or "Realtor" in Your User Name
Update your Instagram user name to include "Real Estate", "Realtor" or your real estate niche. Here's an example of what this would look like:
Amy | Real Estate Agent or Amy | PA Realtor
Optimizing your name with these keywords will help you show up in searches and on the discovery page for these terms.
Put Keywords in Your Profile
How To Use Instagram for Real Estate Marketing. You also want to optimize your profile to include keywords related to selling and buying homes and the area where you work.
Do NOT use hashtags in your bio. They take up space and serve no value in helping your profile show up.
Create a Content Strategy
How To Use Instagram for Real Estate Marketing. How To Use Instagram for Real Estate Marketing. Being successful on Instagram means you have to be different.
Showing off pictures of your new listing is great, but it's also boring and everyone does it. Your goal is to stop the scroll. Do this by creating a variety of engaging and entertaining content on Instagram.
Share Tips on Home Buying or Selling
Share tips on house buying or selling by creating fun and interactive Reels. Incorporate some of the trends into your Reels if possible.
Use stories to take your audience on journeys and adventures around your city and familiarize them with the amenities of the neighborhoods where you sell.
Use Carousel Posts to Offer Insights
How To Use Instagram for Real Estate Marketing. Share carousels that offer insight into the amenities of a new listing you have rather than just photos.
For example if you had a 3 bedroom family home for sale the first page of your carousel would say "The Perfect Home for a New Family SWIPE 🡪" Now you can be creative by showcasing the home's features on the next few pages.
A photo of a large backyard would accompany text on the photo that stated "plenty of room for backyard playsets, a family pool and birthday parties."
You get the picture. It's all about being creative and different with a variety of content styles.
Be Consistent
Lastly, be sure to be consistent in your content creation. Posting daily is a good rule of thumb to grow your followers and generate leads.
Don't forget to include a call-to-action in all of your post such as "save this post for later", "follow my profile for more" or "click the link in my bio."
Create a Hashtag Strategy
How To Use Instagram for Real Estate Marketing. Hashtags are the holy grail of Instagram success.
The right hashtag strategy can blow your page up in a good way while the wrong one can blow it up in a very bad way (including getting your page shut down for using banned hashtags). Yes, banned hashtags are really a thing.
A good hashtag strategy should follow these rules of thumb:
1) Stick to the 5-5-5 rule of hashtags.
How To Use Instagram for Real Estate Marketing. 5 with 1k -10k followers, 5 with 10k-50k followers and 5 with 50k-100k followers. This will help you show up to relevant audiences and possibly even make your way to the explore page.
2) Use three different types of hashtags on each post
hashtags relevant to your content
hashtags relevant to your industry
hashtags relevant to your target audience
DO NOT use irrelevant hashtags at any point just because they are "Trending". How To Use Instagram for Real Estate Marketing. Instagram algorithms will recognize this and shadow ban post (aka show it to no one outside of your follower list).
3) Mix it up. Don't use the same hashtags on every post. Again, this can look like spam to the algorithms and get your posts or your entire account shadow banned which means all your hard work will be for nothing.
Start Generating Leads and Sales from Instagram
How To Use Instagram for Real Estate Marketing. Follow these steps and you'll start generating leads and sales on Instagram in no time at all. Remember, social media, like any other form of marketing, requires an investment. Time is a huge investment for being successful on Instagram. Look into hiring a VA or social media manager to help you grow faster.
Lastly, don't forget the social part of social media. Be sure to engage with other accounts daily and to follow and interact with new people on a regular basis.
Real Estate Commission Advances for Agents and Brokers
Balanced Bridge Funding can help real estate agents and brokers access the cash they need to grow their businesses. Visit their website to learn more about their cash flow solutions for real estate professionals.