Xarelto Update for 2019: Settlement Agreement Now Reached To Settle Claims
April 2, 2019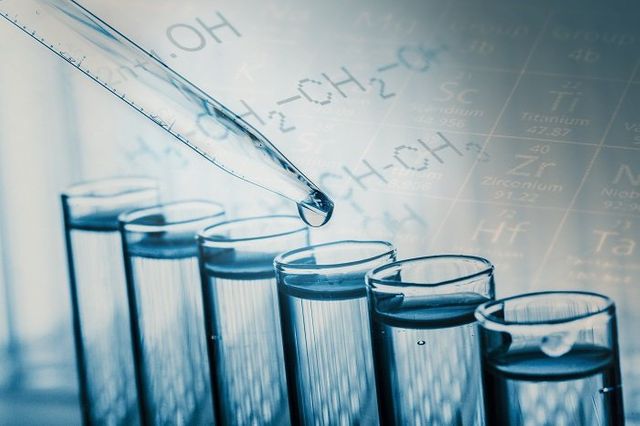 Litigation & Settlement Details Regarding Xarelto Blood Thinner
Since the drug was approved by the FDA in 2011, Xarelto (generic: rivaroxaban) has been responsible for severe side effects and even fatalities.
Manufactured by Bayer and the Johnson & Johnson subsidiary Janssen, Xarelto is an anticoagulant and Factor Xa–inhibitor prescribed to treat atrial fibrillation (AFib), deep vein thrombosis (DVT), pulmonary embolisms (PE), and surgeries such as knee and hip replacements. DVT and PE increase the risk of blood clots; these diseases are both more likely after undergoing surgery.
Anticoagulants, colloquially referred to as blood thinners, are prescribed to prevent blood clots from forming, which, when they reach a certain size, can stymie blood flow and negatively affect organ function. Xarelto is prescribed in one-size-fits-all oral doses, which differs from the traditional model of adjusting doses based on specific patient details.
Litigation surrounding Xarelto has been in the courts now for over 4 years, but a recent announcement by the manufacturers stated that a global settlement has finally been reached to resolve all the claims.
Xarelto side effects
Since 2014, over 25,000 cases have been filed against Bayer and Johnson & Johnson as a direct result of the serious side effects suffered by patients prescribed Xarelto.
Excessive Bleeding
As an anticoagulant, Xarelto is supposed to prevent excessive clotting, but in some cases, the drug does its job too well. Clotting is actually an important part of the wound healing process, and without any clotting, wounds will remain open and continue to bleed.
Taking Xarelto can cause internal and external bleeding . When bleeding occurs near organs, blood flow is cut off to that organ, reducing functionality. Blood can also pool in body cavities, causing severe or fatal health outcomes such as brain or lung hemorrhages. There is currently no known antidote for these outcomes.
Common areas of internal bleeds include the intestines, abdomen, rectum, brain, nose, and gums. Symptoms of internal bleeding include:
Bloody vomit
Vomit with a "ground coffee" texture
Tar-like stool
Red or brown urine
Painful, swollen wounds
Wound Complications
Researchers have found that taking the anticoagulant can increase the risk of wound complications, disrupt healing, increase the risk of infection, and lead to additional surgeries.
In 2012, a study showed that people who took Xarelto as a blood thinner after surgery were more likely to need a follow-up OR visit to either undo their initial surgery or to treat fresh wounds that refused to heal. These patients often experienced marked improvement after switching to a different anticoagulant.
A second study, in which researchers followed 13,000 patients who had undergone knee or hip surgery, found that those who took Xarelto were four times more likely to have complications than those who did not.
Other Side Effects
Other, more mild side effects include:
Numbness
Difficulty breathing
Difficulty swallowing
Dizziness
Headaches
Reduced platelet levels
Bladder or bowel dysfunction
FDA Response
In 2013, the FDA claimed that Bayer and Johnson & Johnson had been inaccurately advertisingXarelto and misleading potential consumers by downplaying the side effects. The next year, as a response to the increasing amount of research and patient complaints, the FDA issued its strongest precaution, a black box warning, on all rivaroxaban prescriptions,.
The black box warning cautioned strongly against using the drug with anesthesia, epidurals, or heart valves; cautioned that taking certain drugs, such as aspirin, ibuprofen, SSRIs, or phenobarbital could increase the risk of certain side effects; shared research about how the drug affects renal function; and noted that Xarelto causes excessive bleeding and that there is no treatment for such an outcome.
At around the same time as the FDA released its black box warning, it was uncovered that the side effects of Xarelto, both mild and severe, had been known even before the drug was released to the public. Initial trials showed that patients experienced spasms, symptoms of poisoning, itching, blisters, and periods of unconsciousness, as well as the infamous bleeding.
Researchers from other Xarelto clinical trials, who have stated that the drug is safe to use, have been accused of withholding information about the blood thinner's dangers.
Xarelto Litigation
Thousands of people have been directly affected by Bayer and Johnson & Johnson's false advertising and Xarelto's incredibly harmful side effects. By the middle of 2016, 5,260 cases had already been consolidated into multidistrict litigation (MDL) being overseen by Louisiana justice Eldon E. Fallon, but hundreds of other cases were being pursued individually.
Plaintiffs in the MDL accused the drug manufacturers of negligence and alleged that the companies put profit over the safety of individuals. Indeed, Xarelto netted the two multinational corporations over $2 billionin the few years the drug had been on the market.
In addition to experiencing physical discomfort, plaintiffs often suffered significant financial losses as a result of their Xarelto experiences. Emergency room visits, prolonged hospital stays, numerous prescriptions, follow-up surgeries, lost wages, and in some cases funeral costs piled up as a result of taking this drug. In 2013 alone, there were 680 fatalities or near-fatalities caused by Xarelto. Thus, plaintiffs were also seeking compensation for emotional distress and financial loss.
Cases continued to pile up in the MDL and a variety of bellwether trials were set up throughout 2017 as the number of cases filed moved well past 10,000.
The results of those bellwethers were mixed, as several resulted in defense verdicts while one resulted in a plaintiff verdict for $28 million at the end of the year. However, a judge threw out that verdict in early 2018.
$775 Million Settlement To Resolve Over 25,000 Cases
Cases continued to pile up though in the MDL, surpassing 18,000 by mid-2018 and reaching over 25,000 by early 2019. In late March 2019, Bayer and Johnson & Johnson agreed to pay $775 million to settle the claims pending within the courts.
There have been few details released about the settlement, except that the manufacturers claim the agreement would settle virtually all the outstanding claims. Bayer and J&J also announced that they believe Xarelto is still safe, and that they also reserve the right to withdraw from the agreement if opt-ins are not high enough.
Xarelto Post-Settlement Lawsuit Funding for Plaintiffs
With a settlement agreement in place, Balanced Bridge would be in position to provide advances for both attorneys and plaintiffs who can't afford to wait for distribution of fees and awards. Once someone has documentation of their fee or award, we can typically fund within a few days.
Balanced Bridge specializes in post-settlement funding solutions. If you're involved in the Xarelto litigation, have received your award letter, but are still waiting to receive payment, Balanced Bridge can offer financial assistance in the form of a post-settlement award advance. We can fund you a portion of your slow-paying award now, when you need the money. You only pay us back upon distribution of your award. For plaintiffs' attorneys involved in the Xarelto litigation, Balanced Bridge can provide cash flow relief in the form of a post-settlement attorney fee advance.
To find out more about Balanced Bridge's lawsuit funding solutions, simply give us a call at 267-457-4540 to speak with one of our funding specialists. If you're ready to apply for an advance, please complete our brief online application.
Written by Shayna Keyles & Richard Heilshorn.