2019 Update: Transvaginal Mesh, Bladder Sling & Pelvic Mesh Lawsuits
April 29, 2019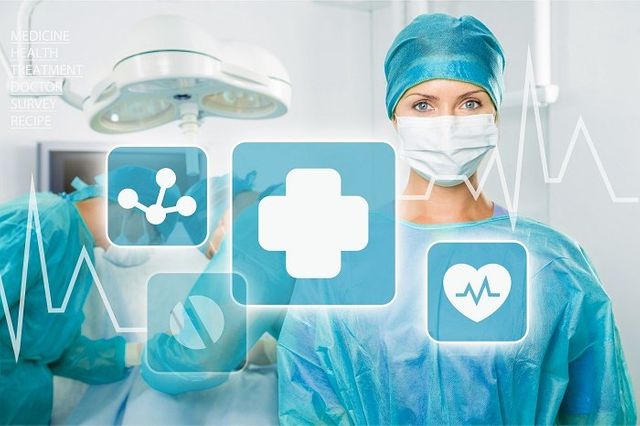 Women who have received surgery to apply transvaginal mesh as treatment for stress urinary incontinence (SUI) or pelvic organ prolapse (POP) may experience severe physical side effects as a result of this surgery.
As of October 2015, over 70,000 women have filed claims in a consolidated multi-district lawsuit (MDL) against several manufacturers of transvaginal mesh products, also known as bladder slings, pelvic mesh, and transvaginal tape. Chief Judge Joseph R. Goodwin of West Virginia is overseeing the litigation.
Update as of April 2019: FDA Halts Transvaginal Mesh SalesUpdate as of April 2019: FDA Halts Transvaginal Mesh Sales
"The Food and Drug Administration told Boston Scientific Corp. and the Danish company Coloplast A/S "to stop selling and distributing their products in the U.S. immediately." They were the last two companies selling surgical mesh for use during minimally invasive repair of pelvic organ prolapse, a common condition in women that develops when the muscles holding in the bladder and uterus weaken and the organs start to protrude from the vagina." (Source: Bloomberg )
Intended Use of Transvaginal Mesh Products
Transvaginal mesh products are intended to treat conditions such as SUI and POP, both of which can occur after childbirth, hysterectomy, or menopause. SUI occurs when slight actions such as laughing, coughing, or moving result in a release of urine from the bladder; POP occurs when a woman experiences a weakening of the pelvic muscles and her lower organs, including her bladder, uterus, and rectum, fall into the vagina.
Transvaginal mesh products, or bladder slings, are typically made of polypropylene plastic, and are inserted through the vagina or through the abdomen. They are intended to support a woman's organs so that they can function optimally in their proper places.
Side Effects Associated with Pelvic Mesh Products
Though many women have had successful experiences with transvaginal mesh products, many have experienced life-threatening, and in some cases debilitating, side effects as a result of their surgery.
Side effects can occur within just weeks of receiving a pelvic mesh surgery. Some women have had to undergo a second corrective surgery in order to replace or revise the defective product.
Some of the common side effects associated with transvaginal bladder slings include:
erosion of vaginal tissue
vaginal bleeding
vaginal scarring
vaginal infection
vaginal shrinkage
lower back pain
nerve damage
recurrence of prolapse or incontinence
neuro-muscular problems
In order to eliminate some of these side effects, corrective surgery to reposition or remove the transvaginal mesh is often required. However, this is typically a very difficult surgery because transvaginal mesh is a product that was designed to be fully integrated into the body — blood vessels and tissues grow around the mesh, so multiple surgeries may be required.
Transvaginal Mesh Litigation
Thousands of women have filed lawsuits against many major manufacturers of transvaginal mesh products, including Boston Scientific, C.R. Bard's Avaulta, Johnson and Johnson's Ethicon, Coloplast, and American Medical Systems.
Plaintiffs claim that these manufacturers were fraudulent in their advertising and failed to adequately warn potential users about dangerous products; that they mislead the FDA, health practitioners, and the public about product safety; that these transvaginal mesh products were not properly tested before being used on humans; and that safe removal techniques were not established before being attempted on humans.
Settlements with Transvaginal Mesh Manufacturers
Pelvic mesh manufacturers have agreed to a few major settlements with individuals affected by faulty implants.
Ethicon has offered multi-million dollar settlements to many individual plaintiffs, but there are thousands of other women still waiting to be heard. American Medical Systems has settled thousands of cases for over $1.7 billion. Coloplast has agreed to pay $16 million to resolve 400 pending cases.
In April 2015, Boston Scientific said that it will be setting aside $199 million to resolve almost 3,000 cases; in August 2015, C.R. Bard similarly agreed to pay over $200 million to resolve 3,000 cases.
We Can Help While You Wait For Your Pelvic Mesh Award to Pay Out
While these settlements are a start, there are still thousands of pending cases against vaginal mesh manufacturers, and women who have been affected by faulty mesh products can still file suits. Furthermore, even after a settlement is reached, the plaintiffs must often wait several extra months before they finally receive their award due to delays in the court system.
If you have suffered as a result of a vaginal mesh implant and are still waiting to receive your award, we at Balanced Bridge Funding can help by providing you a post-settlement advance.
Transvaginal Mesh Plaintiff Post-Settlement Funding
If you are a plaintiff waiting to receive your award in the Transvaginal Mesh lawsuit and need capital to hold you over while awaiting payout of your settlement, Balanced Bridge can accelerate payment of your award via our post-settlement award advance solution.
Questions, Comments, Concerns? Please contact one of our lawsuit funding specialists today at 267-457-4540 . If you're ready to apply for an advance, please fill out our quick form application.
Written by David Smethie , Senior Marketing Director of Balanced Bridge Funding.