Syngenta Corn Lawsuit & Legal Funding Options: Updated for 2019!
September 1, 2019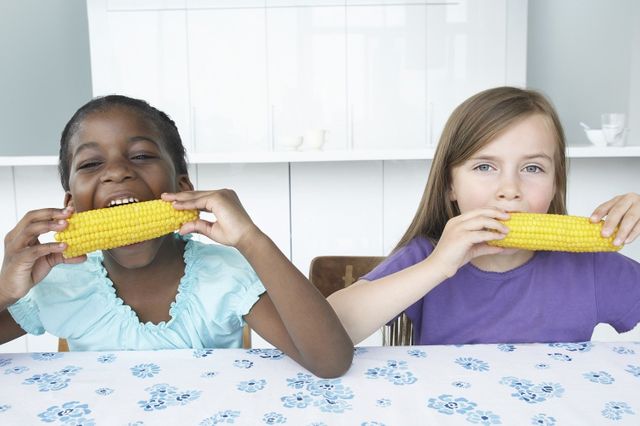 GMO Corn Seed Litigation and Settlements
This past spring, a settlement was announced to end large-scale litigation brought against agriculture giant Syngenta. The cases revolved around the manufacture and sale of a genetically modified corn seed to U.S. based farmers and agricultural businesses.
Balanced Bridge recently began allocating capital to plaintiffs' attorneys and their clientele involved with the Syngenta Corn Lawsuit (Syngenta AG MIR 162 Corn Litigation, case number 2:14-md-02591 , in the U.S. District Court for the District of Kansas). Plaintiffs in this case are corn farmers from the largest U.S. corn-producing states who allege that international Swiss agribusiness Syngenta negligently sold a genetically modified (GMO) seed (Agrisure Viptera and Agrisure Duracade) to U.S. farmers before the product was approved by China—a major U.S. import partner.
Viptera Seed and the Problems It Caused
As a result, China refused to import grain shipments that contained traces of Syngenta's GMO seed from the U.S., effectively closing its markets to U.S. corn imports. This caused the overall demand for U.S. corn to plummet, thereby reducing prices farmers could obtain for their crop, and negatively impacted thousands of U.S. farmers and their families.
A 2015 report by the National Grain and Feed Association estimated that rejected grain shipments by China directly cost grain companies $427 million, and said the total losses to U.S. agriculture exceeded $1 billion, according to SyngentaCornCase.com , a website authored by several of the lead counsel attorneys.
The effects were felt by farmers who did not even plant Viptera corn. These farmers claim they also suffered losses when the shipments that were rejected by China and other countries beginning in November 2013 disrupted trade and dragged down corn prices as a whole. Plaintiffs' attorneys estimate that hundreds of thousands of corn growers lost $5 billion to $7 billion in current and future profits, Reuters reported.
This lawsuit seeks to compensate farmers who did not purchase or plant Viptera corn for the market losses they suffered due to Syngenta's negligent behavior in selling a product that would not end up in the part of the U.S. corn supply that was exported to China.
Syngenta Corn Lawsuit Case Timeline (adapted from SyngentaCornCase.com)
2011
Syngenta introduces a genetically modified seed (MIR 162/Viptera) to the U.S. agricultural market. While the U.S. Department of Agriculture had approved the Viptera seed for human consumption in April 2010, the Chinese government would not approve it until December 2014.
2013
China detects Viptera corn in a U.S. shipment. The shipment is rejected and announced to the media. China continues to reject U.S. corn shipments for the remainder of the year, causing the price of corn to fall from $4.64/bushel to $4.41/bushel over two months.
2014
China continues to reject U.S. corn shipments, costing farmers an estimated $1.95 billion during the 2013 U.S. corn harvest. In total, 3.3 million metric tons of U.S. corn is globally rejected due to other countries rejecting Syngenta-produced GMO corn.
Farmers issue first lawsuit against Syngenta. The price of corn continues to drop, plummeting from $4.42/bushel in January 2014 to $3.38/bushel in September 2014.
2015
Syngenta files a third-party complaint against corn distributors, alleging that they negligently handled the corn when they shipped it to China and should be held equally accountable.
2016
Law360 reports that The Honorable John W. Lungstrum, a Kansas federal judge overseeing the case, rejected Syngenta's third-party complaint that the corn distributors are equally to blame. In the opinion, Judge Lungstrum sided with the corn distributors Cargill Inc. and Archer Daniels Midland Co.'s assertion that the U.S. Grain Standards Act, which regulates grain inspection, preempts Syngenta's argument that distributors should have attempted to segregate the corn before shipment.
In September 2016, Judge Lungstrum grants impacted farmers nationwide and statewide class action status in Arkansas, Illinois, Iowa, Kansas, Missouri, Nebraska, Ohio, and South Dakota. Syngenta says it may appeal the District Court's decision.
2017
By June 2017, the first bellwether trial resulted in a $218 million verdict to a group of farmers. Syngenta announced plans to appeal this verdict and another bellwether was lined up to begin later in the summer.
In September 2017, Syngenta agrees to a pay upwards of $1.4 billion to resolve the complaints of more than 100,000 U.S. farmers. The settlement, announced in a Minnesota class action trial, resolves all farmers' litigation in the U.S. but does not include Canadian lawsuits.
2018
This agreement is believed to be the largest agricultural settlement in U.S. history. Preliminary approval was given by the judge in April 2018 and a final approval hearing is scheduled for November of 2018.
Full details will be available once the terms are made public when the deal is presented to a judge, Bloomberg reports. Read the full statement from the plaintiff's co-lead counsel on the settlement.
An official website for the Settlement Program has also been set up at https://www.cornseedsettlement.com where farmers and others involved in the litigation can get more information and file claims.
Updated for 2019: Syngenta Corn Payments Delayed in Court, Payments in $1.51 Billion Settlement Pushed Back to 2020
Payouts from a $1.51 billion Syngenta settlementmay arrive in farmers' mailboxes sometime in 2020, as attorneys in the case continue to battle a federal court on the allocation of fees. Farmers originally were expected to begin receiving payments during the second quarter of 2019.
How to Participate in the Syngenta Corn Lawsuit
If you are a U.S. farmer who did grow Syngenta's Viptera or Duracade seed, you may have a claim against Syngenta. However, these lawsuits only involve farmers who did not purchase or plant Syngenta's Viptera or Duracade.
If you are a U.S. farmer who did not grow Viptera or Duracade, you may be eligible to participate in the lawsuit. Learn more here.
If you are a corn producer, you may also have a claim against Syngenta. Contact the plaintiffs' attorneys here.
View a list of the current complaints the plaintiffs' attorneys have filed on behalf of their clients who are suing Syngenta.
Resources for Plaintiffs
Balanced Bridge Can Help: Syngenta GMO Corn Lawsuit Funding
If you're a plaintiff with a Syngenta corn settlement and have been issued an award that is experiencing a delay in payout, you may be eligible for a settlement advance against your award. Many plaintiffs find themselves in a predicament where they need money now to pay for their car payment, rent, mortgage, and day-to-day living expenses.
With preliminary approval of the corn settlement and the claims process underway, we are in position to provide a financing option for those who need funds and can't wait months before finalization and distribution.