Sexual Abuse Lawsuits & Settlements In The Spotlight
November 6, 2018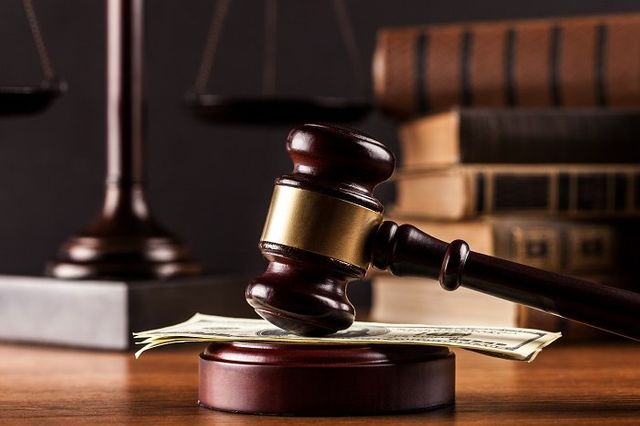 2018 has seen a sharp rise in a variety of sexual harassment and abuse litigation. From Hollywood and the #MeToo movement, to schools and to church, widespread allegations have, at the very least, hurt the reputation of many high-profile figures and institutions.
Recently, large settlements in several cases have been reached offering compensation to victims.
Penn State and Jerry Sandusky
One of the high-profile sexual abuse scandals of the last decade was at Penn State University, involving allegations against former assistant football coach Jerry Sandusky. He was ultimately charged with sexual assault on children for a 15-year period ranging from 1994 to 2009. Others came forward alleging that such abuse occurred as far back as the 1970s.
Sandusky was ultimately indicted on 52 counts of child molestation in November 2011. In the spring of 2012, he was convicted on 45 of those counts and sentenced later that year to a minimum of 30 years in prison.
Many within the Penn State community were accused of having knowledge of this abuse, sometimes for years, but failing to do anything about it. Shortly after the Sandusky news broke, school president Graham Spanier resigned and Penn State let go of athletic director Tim Curley and longtime football coach Joe Paterno. An independent FBI investigation concluded that all three had knowledge of child abuse allegations against Sandusky in the late-1990s, but failed to disclose them.
Lawsuits began to be filed in short order from those alleging abuse at the hands of Sandusky. Over the last 7 years, a variety of settlements have been worked out between Penn State and victims. As of the beginning of 2018, it was reported that over $100 million had been paid outat that point to resolve these lawsuits.
Michigan State and Larry Nassar
The Penn State settlement amount in various cases was one of the largest total sexual abuse payouts in history, until Michigan State resolved claims in early 2018 involving Larry Nassar.
Nassar began working as a trainer for the USA Gymnastics team in the mid-1980s and graduated from Michigan State's medical school in the early 1990s. He was affiliated with MSU over the years as an assistant professor and as a doctor seeing patients in the university's clinic.
In 2015, various allegations began to surface involving sexual abuse committed by Nassar against gymnasts within the USA team program. Many high-profile gymnasts, including Olympic gold medalists McKayla Maroney and Aly Raisman, said Nassar molested them while they were teenagers in the program. Other allegations surfaced involving women who said they were molested, sometimes as young as 6 years old, within the MSU clinic where Nassar sometimes saw patients. Nassar pleaded guilty to a variety of molestation and abuse accounts throughout 2017 and 2018 and was sentenced to consecutive prison sentences which will span the rest of his life.
By early 2018, hundreds of claimants had sued Michigan State University, saying that the institution had failed to stop Nassar despite having knowledge for years about allegations against him. The university announced a $500 million settlementin May 2018 to compensate 332 victims of Nassar's abuse.
USC's Recent Settlement
Just this month, the University of Southern California announced a proposed $215 million settlementto former patients of a gynecologist at the school accused of sexual abuse.
George Tyndall practiced at USC until he was suspended in 2016. A health worker had filed a complaint that Tyndall was making inappropriate comments of a sexual nature to various patients. Consequently, more than 400 women came forward alleging similar comments, unnecessary touching and other inappropriate conduct.
Tyndall ultimately resigned from USC and lost his California medical license. He denies all the allegations through his attorney but says he agreed to the settlement to avoid litigation costs.
Catholic Church Sexual Abuse Lawsuits
One of the most widespread allegations of sexual abuse center around the Catholic Church in the United States. It is alleged that over the course of many decades, various priests and other members of the church engaged in sexual abuse of mostly young boys. Further compounding the scandal, many Catholic bishops kept these allegations a secret, and often reassigned the accused to other parishes where they could continue unsupervised interaction with children.
Thousands of claimants have come forward with lawsuits against the church citing the abuse they endured under the hands of hundreds of clergy members. Some of these claims date back to the 1950s. The Catholic Church has reached settlement agreements with many of these victims over the last few decades, and recent reports suggest almost $4 billion in paymentshave been distributed by archdioceses around the country.
Harvey Weinstein and #MeToo
Various allegations came to light in 2018 against movie producer Harvey Weinstein. More than 80 women accused him of various levels of sexual harassment and assault over more than 20 years. The news sparked the MeToo Movement, with a trending #MeToo hashtag on Twitter, and prompted allegations against others – first in the entertainment industry but expanding to other areas.
Lawsuits have been filed against Weinstein, and recent news in Oct. 2018 suggests that lawyers on both sides are attempting to negotiate some settlement agreement and create a victims fund. It was reported that plaintiffs' attorneys are asking for over $100 million, while insurers are offering only a small portion of that currently.
Other Sexual Abuse Lawsuits & Settlements
This is just a brief sampling of some of the most newsworthy sexual abuse cases. Other recent settlements and rulings include:
An $80 million settlementfor victims in Hawaii sexually assaulted by Dr. Robert Browne, a psychiatrist who served as a consultant for the Kamehameha Schools. 32 plaintiffs alleged abuse between the 1950s to the 1980s by Dr. Browne. This is considered one of the largest injury settlements in Hawaii's history.

A Georgia jury awarded $1 billion in compensatory damagesto a woman raped by a security guard. The verdict against Crime Prevention Agency, the company that hired the guard, is believed to be the largest in U.S. history in a rape case. It is expected to be appealed and the award is anticipated to be lowered, but many consider it a symbolic victory for sexual abuse victims.

A $22 million settlementwas reached by the Los Angeles Unified School District with 9 plaintiffs alleging sexual molestation by a former football coach. Ronnie Lee Roman was sentenced to 105 years in prison after being found guilty in 2017 of molesting young girls between 8 and 12 years old. Plaintiffs accused the L.A. school district of ignoring repeated complaints about Mr. Roman going back over 10 years.
Post-Settlement Funding Options for Sexual Abuse Settlements
For any attorneys or plaintiffs with settled sexual abuse claims that are experiencing a delay in distribution, Balanced Bridge can offer advances for those that don't want to wait. Once there is documentation of the award or the fee, you can visit our website or contact us at 267-457-4540 for more information and to see if you may qualify for a post-settlement advance.