Mexico Sues BP For Oil Spill Damages
January 19, 2016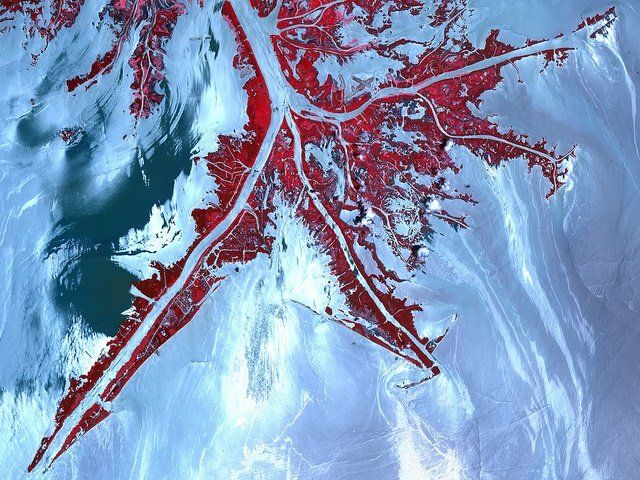 On April 20, 2010, the explosion of the Deepwater Horizon oil rigset forth a chain reaction that led to the eventual destruction of thousands of miles of coast land, hundreds of commercial businesses, and countless animal habitats.
While most of the damage affected only the US states surrounding the gulf — namely Texas, Alabama, Louisiana, Florida, Georgia, Mississippi — a lawsuit filed in mid-December 2015 by northern Mexican Gulf states is claiming damages caused by the spill's aftermath.
BP Oil Spill Clean Up Not Complete "By A Long Shot"
Initially undamaged by the explosion of the rig, which occurred just off the Gulf Coast, Mexican states that border the gulf have been recently affected by " drifting contamination " from oil and debris that haven't been removed. Winds, storms, and waves have been carrying residual waste into Mexico, damaging the local ecology and harming sea life.
BP declared its coastal cleanup efforts to be complete in April, 2014. Though the US Coast Guard said that cleanup efforts were not over 'by a long shot' , they stopped focusing on complete oil removal and instead targeted specific problem areas. As a result, hundreds of miles of coastline are still marred by oil and debris, which is now washing ashore in Mexico.
Mexican Attorneys Hope To See Large BP Settlement
Mexican attorneys are hoping that BP will offer Mexico a large environmental settlement similar to the one that it granted the US; most recently, BP agreed to pay over $20.8 billion to restore the economy and ecology in the United States Gulf Region.
Previous lawsuits filed by Mexican states in 2013 were dismissed by US Federal Courts; Sinaloa Class Actions, an NGO made up of environmental lawyers, hopes that this time, their claim will be addressed. Especially as class actions are rare in Mexico and the impacts of residual waste washing up on Mexico's shores have become more noticeable, attorneys involved in the case feel that they have a better chance of hearing a positive response from the courts.
Image Credit:  Oil Slick in the Gulf of Mexico May 24th View by  NASA Goddard Space Flight Center
Written by David Smethie, Senior Marketing Director of Balanced Bridge Funding.