2019 Update: Law Firm Marketing Tip for New Solo Attorneys: Go Niche!
May 17, 2019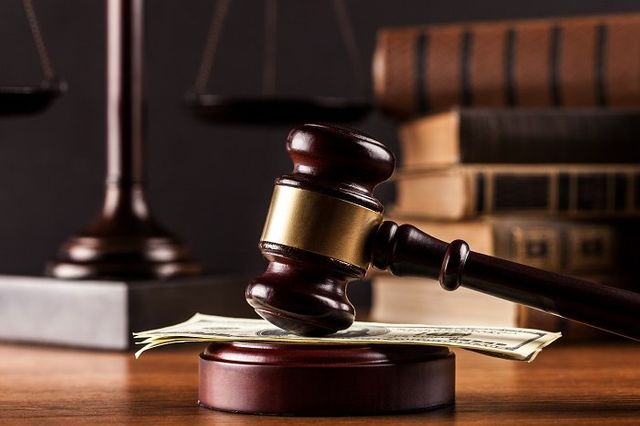 You've worked hard to get your law degree, pass the bar, and open a firm. Now you have a new challenge on your hands: it's time for you to figure out the best law firm marketing strategies to effectively position yourself in front of your ideal clients.
The answer is simple: When in doubt, Go Niche!
Eliminate the Competition
In the legal landscape, there are hordes of skilled attorneys all clamoring to sell their expertise. Many have fallen into the trap of generalizing their skills in order to appeal to the widest variety of clients.
The intention behind generalization is a good one: the more options you provide, the more clients will be interested in working with you, the more business you generate. Unfortunately, generalization doesn't usually work this way. Instead, only the most well-moneyed attorneys who can afford the best advertising can attract a wide array of leads, while the other 99% of generalists struggle to be seen among the masses.
Let's Look at an Example
Thousands of attorneys across the United States market themselves as personal injury experts. According to Avvo , California alone has 9,765 "personal injury attorneys." Unless one of those attorneys has excellent marketing skills or a solid referral network, bringing in new clients will be a challenge.
Now let's look at a niche within personal injury law. Within California, only 165 attorneys list "animal & dog bites" as a specialty area. If any of those 165 attorneys were to market themselves as animal injury experts, they would immediately differentiate themselves from the thousands of other personal injury attorneys vying for clients in California. By selecting a niche (in this case, animal & dog bites), these attorneys could distinguish themselves within an incredibly competitive field.
Become The Expert
Whether you work with clients on a local or national level, once you determine your niche, you are no longer competing with tens of thousands of similarly-skilled individuals and can begin making a name for yourself. You can afford to hone in on one area of the law because people will soon come to recognize you as the expert.
How do you become recognized as an expert? Here are a few foolproof strategies.
Redesign your business cards. Try something like "Shayna Keyles, The Accidents Attorney", or "David Smethie, solving your workplace discrimination woes".
Keep a blog. When potential clients visit your website and they see that you have pages of opinions on a matter that they care about, it will help solidify your reputation. As a bonus, other attorneys might share your blog posts as a resource, which will build your reputation among colleagues. If you're not sure you can keep up with blogging on a regular basis, try using a tool like 750words to get in the habit of daily writing.
Reword and redesign your website to highlight your niche. Try to keep SEO in mind as you change any phrasing or design elements – here's a handy guide if you're not sure how that works.
Reach out to blawgs and publications. Getting your writing published in law blogs (blawgs) or legal publications will help boost your reputation and can redirect traffic back to your writing. If you've already got the blogging habit down, you can try to get your posts syndicated with a site like JDSupra, or you can create new content and submit to popular publications like Lawyerist or Above the Law.
Pro Tip: Write a Book!
One of the best ways to establish your authority is to write a book! I know this may sound like a huge ordeal, but a book can be a simple 10-20 page report that highlights your expertise and solves your ideal client's major pain points.
Here's a great example by Philadelphia defense attorney Alfonso Gambone of Gambone Law , entitled " 5 Ways to Fight & Win Your Pennsylvania DUI Case ."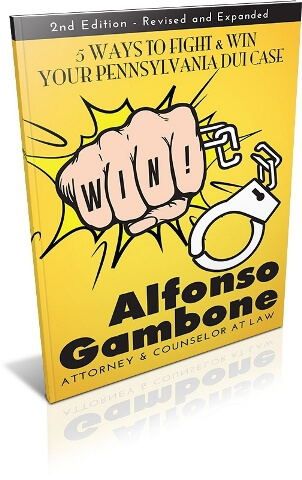 If you visit the landing page for the book, it asks for your name, email, and phone number to download a free digital copy, which is a small price to "pay" if you or a loved one is dealing with a DUI. After submitting your info, you can immediately download a PDF version, so you can consume the information right away. What a great lead generation tool!
How Mr. Gambone Could Turbo Boost His Results
It's great to have a digital PDF download. But let's take it up a notch. If you want to keep it exclusively digital, create a Kindle version and sell it on Amazon for, let's call it $9.95. This bolsters the book's perceived value, as a major online retailer now sells it. On the website landing page , be sure to prominently state something to the effect of:
"Kindle edition available on Amazon for $9.95, or you can download a FREE PDF version here!"
This will increase the conversion rate of free downloads from Mr. Gambone's website. In addition, he can expect to earn some revenue from Amazon's publisher program.
Let's ramp it up another notch and offer a softcover physical edition of the book for $14.95. The point isn't to generate revenue from selling the book, although this can be a nice bonus. But if you have potential clients shopping around and instead of simply handing them your business card, you hand them a copy of your book (which will only cost a couple bucks each to publish in modest quantities), who do you think the client will choose? A book establishes you as the ultimate authority in your area of expertise and truly differentiates you from your competition!
Name Your Price
One huge benefit to being an expert in a niche market? Because you're in an elite class of specialists, you can place a higher value on your services. This is not to say you should inflate your rates; rather, you should never feel pressure to lower your rates as a way to get a leg up on your competition.
You've likely heard stories about clients (or worked with clients) who have vehemently whined, protested, and complained about the high rates that attorneys charge; upon hearing about a 30% – 40% attorney's fee, some clients may have pitched a fit.
All attorneys have placed a heavy investment into their legal careers which warrants these fee structures. However, attorneys in niche markets are in a more comfortable position when it comes to negotiating these fees: these attorneys can leverage the fact that lawyers practicing in their specialty are more rare.
So if you're ready to make a name for yourself and get ahead of the competition, get out there and find your niche.
More Law Firm Marketing Best Practices
For more law firm marketing growth tactics, please read our blog post entitled 5 Ways To Market Your Law Firm. This is a great place to bolster your marketing efforts once you've narrowed your niche and are ready to take your lead generation and client acquisition to the next level!
---
Written by David Smethie, Senior Marketing Director of Balanced Bridge Funding.