How 5 Major Life Events Affect Your Family Finances
June 11, 2019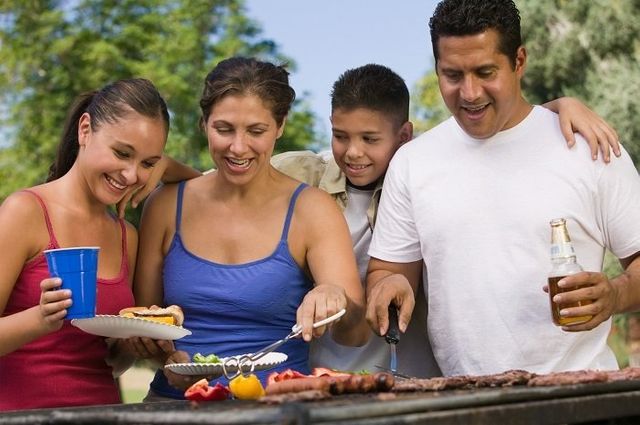 You can't predict everything the future holds. Despite the best-laid plans, life sometimes takes unexpected turns. Whether it's an unplanned pregnancy or an extended illness, the unexpected can have a big impact on your family's finances. However, just because you can't predict the future doesn't mean you can't plan for it.
These are the life events with the greatest potential to impact your finances, and the ways you can manage them while keeping your money intact.
1. Having a baby
Whether planned or not, babies are expensive. The cost of raising a child is about $233,610for a middle-class family, not accounting for college expenses. Before upsizing your home and buying top-of-the-line baby gear, revisit your family's budget to see how a new addition fits in. You may need to cut back on routine expenses to ensure you can afford the big stuff, like your child's healthcare and education. Learn more about budgeting for a baby here.
2. Sending a kid to college
Speaking of college expenses: The actual costof a four-year degree at a public in-state university is nearly $57,000, and college costs are on the rise. If you want your kids to start their adult lives debt-free, saving for college is a must. Tax-advantaged 529 college savings plans are the most popular way to save for college, but families who want more flexible savings vehicles have other options.
3. The death of a spouse
The loss of a parent and spouse isn't just emotionally devastating, it's also a huge financial hit. Whether the deceased was a breadwinner or a stay-at-home parent, the surviving spouse has to make up for the lost contribution.
Life insurance is the best tool for protecting your family's finances after the death of a spouse. At minimum, parents need term life insurance with enough coverage to pay funeral expenses, pay off debt, and replace lost income or childcare contributions. More coverage means a higher rate, but also more financial security for your family. Use an online calculator to compare ratesand determine how much coverage you need.
Don't forget to create your will. This is where you'll name guardians to care for minor children and manage your money if both parents pass away. The Bump explains everything new parents need to include in a will.
4. A health scare
If you get sick and have to stop working, can your family make ends meet? If you don't have disability insurance, the answer may be no. Disability insurance replaces a portion of your salary if you're unable to work due to injury or illness. Disability insurance is available in short-term and long-term policies. If you only buy one type, make it a long-term policy. (But first, learn moreabout the differences and what disability insurance covers).
Most long-term disability insurance policies have a 3-6 month waiting period before benefits begin. Your emergency fundis a vital tool for keeping your family afloat in the interim. An emergency fund should hold three months of living expenses at minimum, but if you're in a single-income household, aim for six months of expenses.
5. Retirement
The biggest mistake parents make is neglecting to save for their own retirement. When you're swamped with monthly bills, it's hard to find extra funds for a 401(k), but saving for retirement is the most important financial move you can make for your family.
If you don't save for retirement, you may realize you can't afford to stop working when you planned to. If you can't work, you'll have to rely on Social Security. Unfortunately, Social Security isn't enough for most seniors to live on. To avoid asking your grown children for help — and hindering their own ability to save for retirement — make funding your nest egg a priority. America Saves explains how to saveeven when money is tight.
Securing your family's financial future requires looking at the big picture. While it's easy to get bogged down in monthly bills and daily expenses, it's your approach to major events like these that has the greatest impact on financial security. By planning ahead and accounting for the unexpected, you build a financial foundation that lets your family thrive.