Another Chinese Drywall Settlement Proposed: Updated for 2019!
August 30, 2019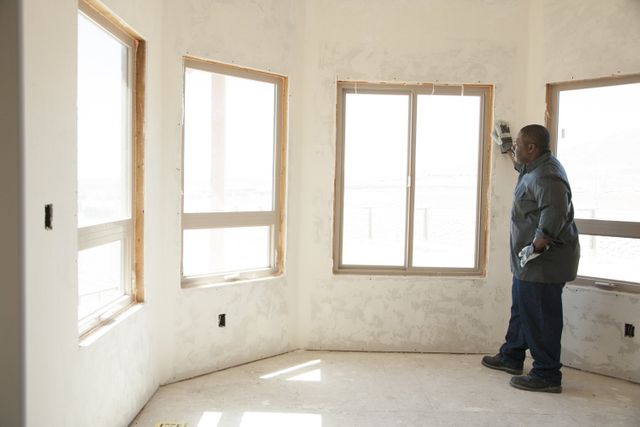 Litigation involving defective Chinese-manufactured drywall that was installed in homes during the early 2000's reached settlement agreements in the early part of this decade. Now, another settlement has been proposed to resolve additional cases.
A Brief History of Chinese Drywall Litigation
After a series of hurricanes (including Katrina and Rita) damaged many homes in the Southeastern U.S. in the early 2000's, there was a spike in home construction that caused a shortage of American-made drywall.
To account for the shortfall, many companies looked to Chinese-manufactured drywall to use. Much of that product was installed between 2005 and 2008 in homes across 44 states, with the bulk of them in Florida and other southern states.
Complaints Related to Chinese Drywall
Over the next few years, many residents in homes with Chinese drywall began complaining about a rotten egg smell, as well as corrosion of metal items on walls and failures of various appliances. Some even complained about various illnesses, including itchy eyes and skin, headaches, bloody noses, and breathing problems.
In Re: Chinese-Manufactured Drywall Products Liability Litigation, U.S. District Court for the Eastern District of Louisiana, No. 09-md-2047
It turned out that the Chinese drywall contained high levels of sulfur, which could be linked to all these problems. Litigation ramped up against various manufacturers and an MDL was established in 2009in the U.S. District Court of Eastern Louisiana under Judge Eldon E. Fallon.
Knauf Chinese Drywall Settlement
Between 2011 and 2013, various settlement agreements were hammered out by different defendants. The largest of these settlements at the time came from what are referred to as the Knauf entities. Knauf is a German-based company that manufacturers a variety of building products. They had a Chinese subsidiary which sold drywall in the U.S.
In late 2011, a settlement agreement was announcedby the Knauf entities that was estimated at between $800 million and $1 billion to resolve all their related drywall claims.
The Taishan Defendants
Among the various defendants in the Chinese drywall lawsuits, the two largest defendant groups were the Knauf entities and another group referred to as the Taishan entities.
The Taishan entities involved another Chinese-based drywall manufacturer, Taishan Gypsum Company. Unlike the Knauf defendants and other companies involved in the litigation, the Taishan entities did not enter into any serious settlement negotiations with plaintiffs.
Often, Taishan wouldn't even appear in court and were facing a contempt judgment at one point in 2014 by the MDL judge.
$248 Million Taishan Chinese Drywall Settlement
However, negotiations began to accelerate by 2015, and this past week, an announcement was made proposing a $248 million settlementto settle the Taishan Chinese drywall claims.
As of the writing of this article, there has been no other news regarding any specifics or the timing of payments with the proposed Taishan settlement. It will need to go to the judge for approval, and more information should be available over the coming months.
Balanced Bridge Can Provide Advances Once Chinese Drywall Award Amounts Are Established
With documentation of contingency fees owed in these Chinese drywall cases, Balanced Bridge would be positioned to provide advances against pending attorney fees for plaintiffs' lawyers who can't afford to wait until distribution.
Once the settlement program is established and plaintiffs begin receiving notice of their individual awards, Balanced Bridge would also be positioned to offer award advances to Chinese drywall claimants.
About Balanced Bridge Funding
Balanced Bridge specializes in post-settlement funding solutions for both attorneys and plaintiffs. To learn more about how we help accelerate delayed settlements, feel free to continue exploring our website, or call one of our legal funding specialists at 267-457-4540 . Balanced Bridge is happy to answer any questions you may have and speak in more detail about the funding process.