BP Agrees to Pay $20 Billion Over 15 Years
January 19, 2016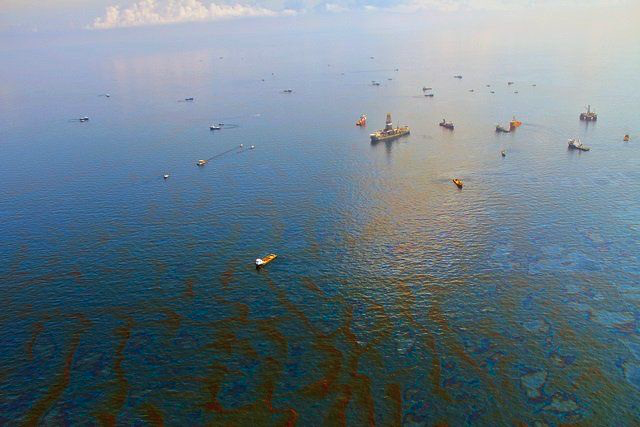 On October 5, 2015, BP agreed to pay approximately $20 billion to the five Gulf states damaged by the Deepwater Horizon oil spill. Most of the money from this settlement will be going to Louisiana, the state most severely affected by the spill.
Federal courts have granted the oil giant 15 years to distribute the $20 billion in damages. BP will begin in 2017 by paying federal air pollution fines and its remaining natural resources damages payments, totalling $5.5 billion and $7.1 billion, respectively. The payments will continue through 2031. All unpaid debts will accumulate interest that BP will pay to the states.
BP also agreed to pay $53 million to cover fees for Louisiana attorneys; the payment schedule has not yet been determined for these reimbursements.
A Long Wait For A Fair Settlement From BP
Experts say that allotting such a long payout time to BP is not strange; in fact, many large civil cases with billion dollar settlements are granted similar schedules.
The extended payment schedule has obvious benefits for BP. The extra time will allow the company to rebuild after a rocky period and gain the funds necessary to repay the settlement. It will also allow the company to prepare for a second possible settlement, as Mexican authorities are now mounting a lawsuit alleging that the oil spill clean up was incomplete and has caused damage to Mexican ecosystems.
Some legal experts claim that the extended settlement may also benefit states; they say that the settlement will be distributed more efficiently and that more important fines will be paid first. Plaintiffs who have already been waiting for five years are understandably skeptical.
BP has already paid out over $5 million to individuals affected by the spill, and has recently agreed to compensate those whose health has been negatively affected; hopefully, these individuals will not have to wait the full 15 years to receive their settlements.
For those with a delayed BP settlement, Balanced Bridge Funding is offering a BP Lawsuit Funding Solution.
Image Credit: Deepwater Horizon Oil Spill Site by Green Fire Productions
Written by David Smethie, Senior Marketing Director at Balanced Bridge Funding.